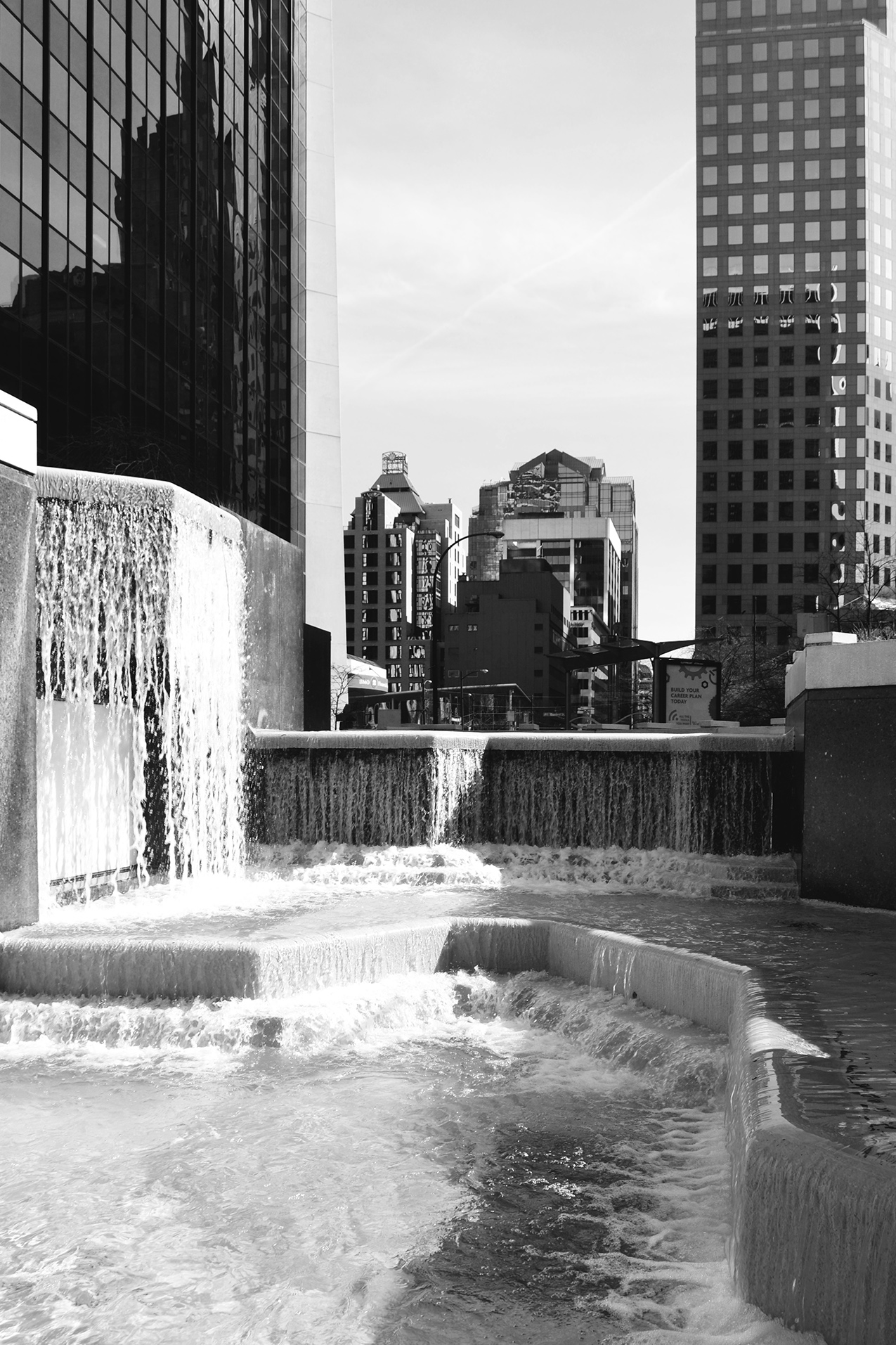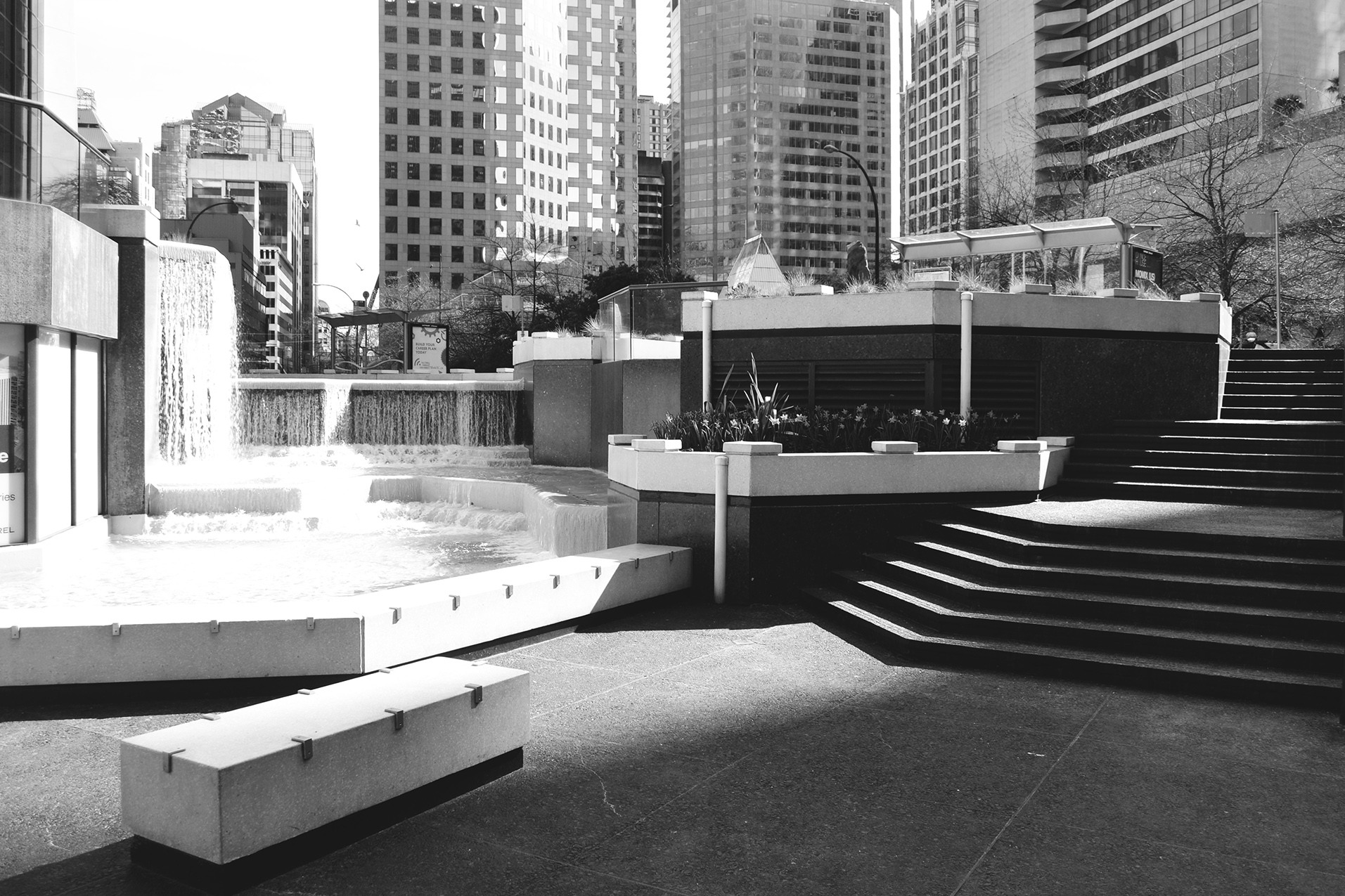 Bentall Centre Plaza, 1981/ 2021
Constructed 1981/ 2021
Location 1055 Dunsmuir Street, Vancouver, BC
Architect
Frank Musson, MCMP Architects (1981)
Landscape Architect
Don Vaughan & Associates (1981)
Hapa Collaborative (2021)
Light Installation Tangible Interaction (2021)
Use Public Plaza
The Bentall Centre Plaza sits at the intersection of Melville and Dunsmuir Streets, where Dunsmuir curves to the south to bypass the Bentall Four Tower. Commonly known as the "Bear Pit," the plaza was originally designed by Landscape Architect Don Vaughan, and completed in 1981. The Plaza is made up of two levels, the street level flush to the sidewalk, and a retail floor four metres below grade. To improve the visibility of the retail spaces, Don Vaughan constructed a series of waterfalls, cascading over multiple walls, windows, and outcroppings, from the upper to lower plazas to direct the eye of the passersby to these lower shops, and to create a contemplative space visually and audibly removed from the busy vehicle corridor. The palette of the Bentall Four Plaza can be characterized by its striking colour contrast. Don Vaughan designed the lower plaza with a series of white concrete benches and planter boxes in strong contrast to the steps and paving finished in black onyx. This palette works to set off the subtle shades of the surrounding foliage and the vibrancy of the annual summer flowers. ?
?
Bentall Four is among a multitude of plazas and green spaces designed by Don Vaughan throughout the downtown peninsula, and one of many urban projects in which he collaborated with Frank Musson, of MCMP Architects, the architect of the Bentall Four Tower. ?
In 2021, the sunken plaza underwent a reactivation by Hapa Collaborative and Tangible Interaction. The waterfall has been decommissioned and covered with a new cascading, inhabitable cedar deck, while the lower plaza is has been illuminated by an overhead LED canopy to enliven the space at night.