PechaKucha Night Vancouver returns for Vol. 54, a special 15th anniversary edition of the popular speaker series. For this special edition, PechaKucha is inviting 15 of their past speakers to take the stage again and share their stories. After the presentations, the lobby and bar will be open. It will be a chance to catch up with friends, meet and connect with other like-minded people who are passionate about our community. 
The very first PechaKucha Night took place on May 7, 2008 at the Museum of Vancouver. It was a way to bring people together. 15 years, 53 events, 9 venues, 602 presentations and 45,328 audience. It is hard to believe.
Drawing its name from the Japanese term for the sound of "chit chat", PechaKucha rests on a presentation format that is based on a simple idea: each presenter shows 20 images for 20 seconds each – a 6 minute and 40 second dose of ideas before the next presenter is up. It's a format that makes presentations concise, and keeps things moving at a rapid pace.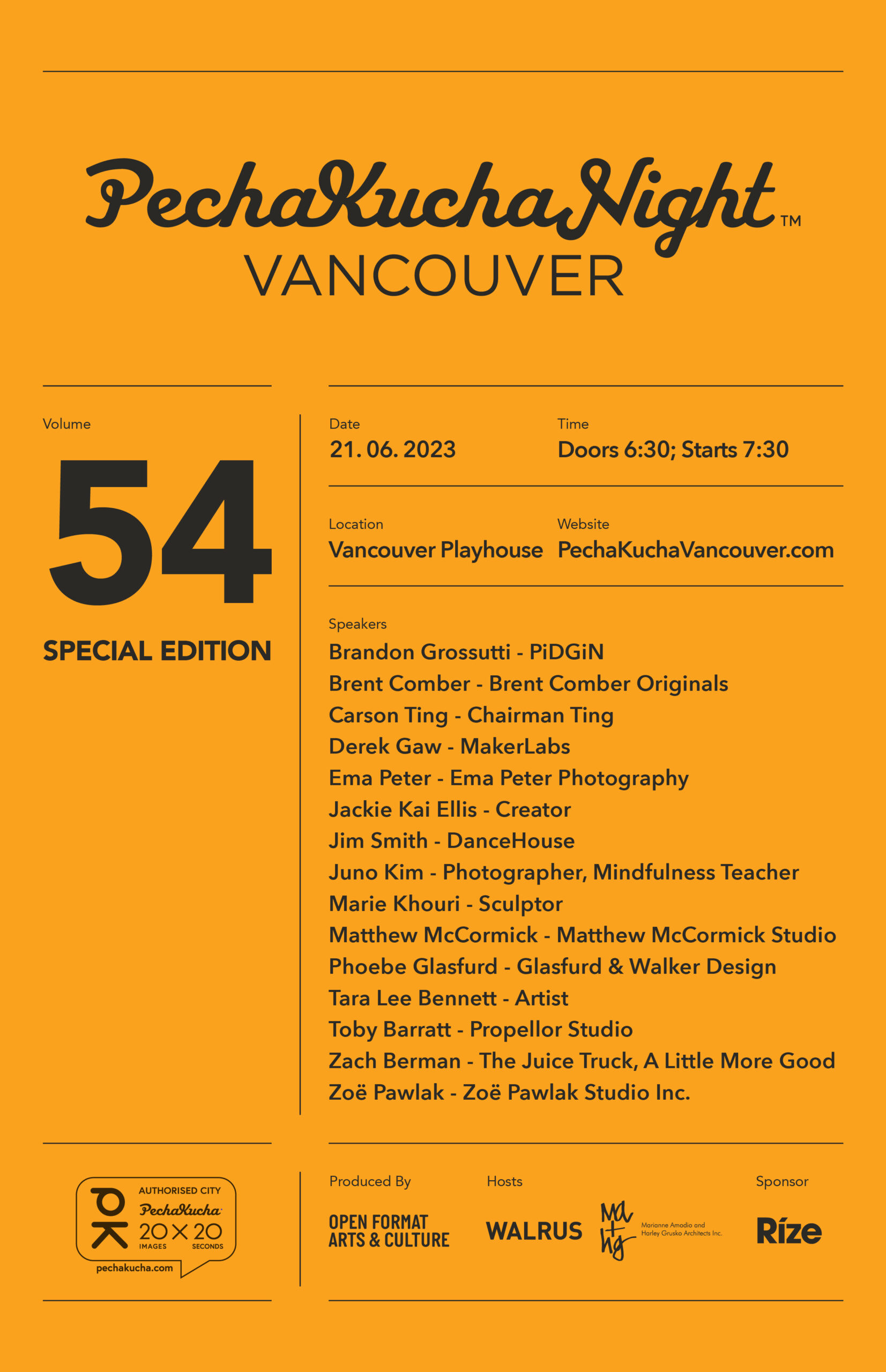 Event Details
PechaKucha Night Vancouver Vol. 54
June 21, 2023 – 7:30pm
Vancouver Playhouse
Vancouver, BC