On May 24th, join Dr. Hilary Letwin as she discusses the art And life of B.C. Binning, in partnership with West Vancouver Art Museum, at McEwen Theatre, Kay Meek Arts Centre.
Bertram Charles Binning was born in Medicine Hat, Alberta, and grew up in Vancouver. He attended the Vancouver School of Art in the late 1920s, where he studied under Charles H. Scott and Ed Varley. Binning later taught at the School and, after studying abroad, at the University of British Columbia School of Architecture, where he also founded the Fine Arts department. Binning was a key figure in the development of West Coast Modernism, which unified art, architecture and design. In 1941, B.C. Binning and his wife, Jessie, built the first modern residence in West Vancouver. Learn more about Binning's life and work in this illustrated lecture.
"[…] a seminal figure in West Coast mid-century art and design culture."

Canadian Architect magazine
Hilary Letwin is Museum Administrator/Curator at the West Vancouver Art Museum. She holds a PhD in Art History from Johns Hopkins University. Letwin has held curatorial fellowships at the Baltimore Museum of Art and the British Museum, and has worked at the Burnaby Art Gallery, the Richmond Art Gallery, and the Seymour Art Gallery. Recent exhibitions that she has curated include Cornelia Hahn Oberlander: Genius Loci (2021); Saints, Sinners and Souvenirs: Italian Masterworks on Paper (2019), and Talk of the Town: Molly Lamb Bobak (2018).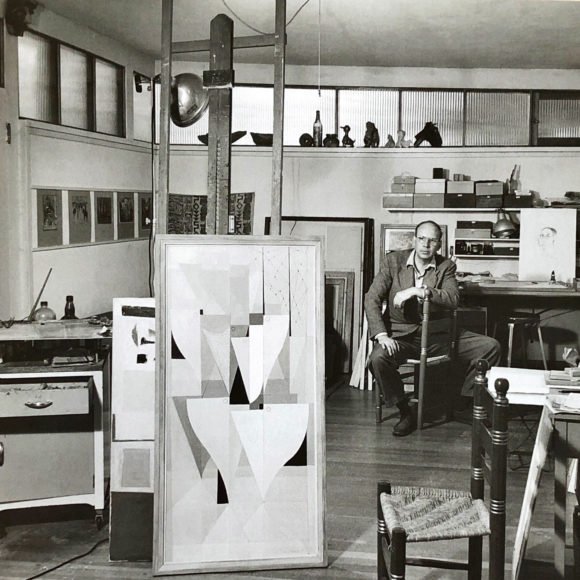 Event Details
Epic Ideas: The Life and Work of B.C. Binning
May 24, 2023 | 7:30–8:30pm
Kay Meek Arts Centre
1700 Mathers Avenue
West Vancouver, BC