The West Coast Modern Home Tour is set to return for its 12th year, hosted by the West Vancouver Museum. This year's exclusive annual home tour takes place on Saturday, July 8th, and is even more spectacular than ever, featuring five unique West Vancouver mid-century and contemporary homes that embody West Coast Modern design! Over the years, this tour has featured homes designed for and by some of the West Coast's most significant artists and architects, such as B.C. Binning, Arthur Erickson, Gordon Smith, Duncan McNab, Ron Thom, Fred Hollingsworth, Ned Pratt, Barry Downs and Bruno Freschi. This year's selection of homes will be announced later in June, and is sure to be an exciting set!
EVENT DETAILS:
12th Annual West Coast Modern Home Tour
Saturday, July 8, 2017
Check-in at the West Vancouver Museum: 10:30–11:45 a.m.
Tour: 12–4 p.m.
Reception at Eagle Harbour Yacht Club: 4–6 p.m.
HAVE TOUR TICKETS? COME TO THE SNEAK PREVIEW PRESENTATION:
Sneak Preview – West Coast Modern Home Tour
In Collaboration with the West Coast Modern League
Thursday, July 6th, 6-7:30pm
West Vancouver Memorial Library – 1950 Marine Drive, West Vancouver
RSVP
FOR TICKETING & MORE INFORMATION:
Online – http://westvancouvermuseum.ca
Facebook – www.facebook.com/wvmuseum
Phone – 604-925-7179
A complete information package, with details of the tour homes and a self-guided map, will be made available to participants at the West Vancouver Museum on the day of the tour.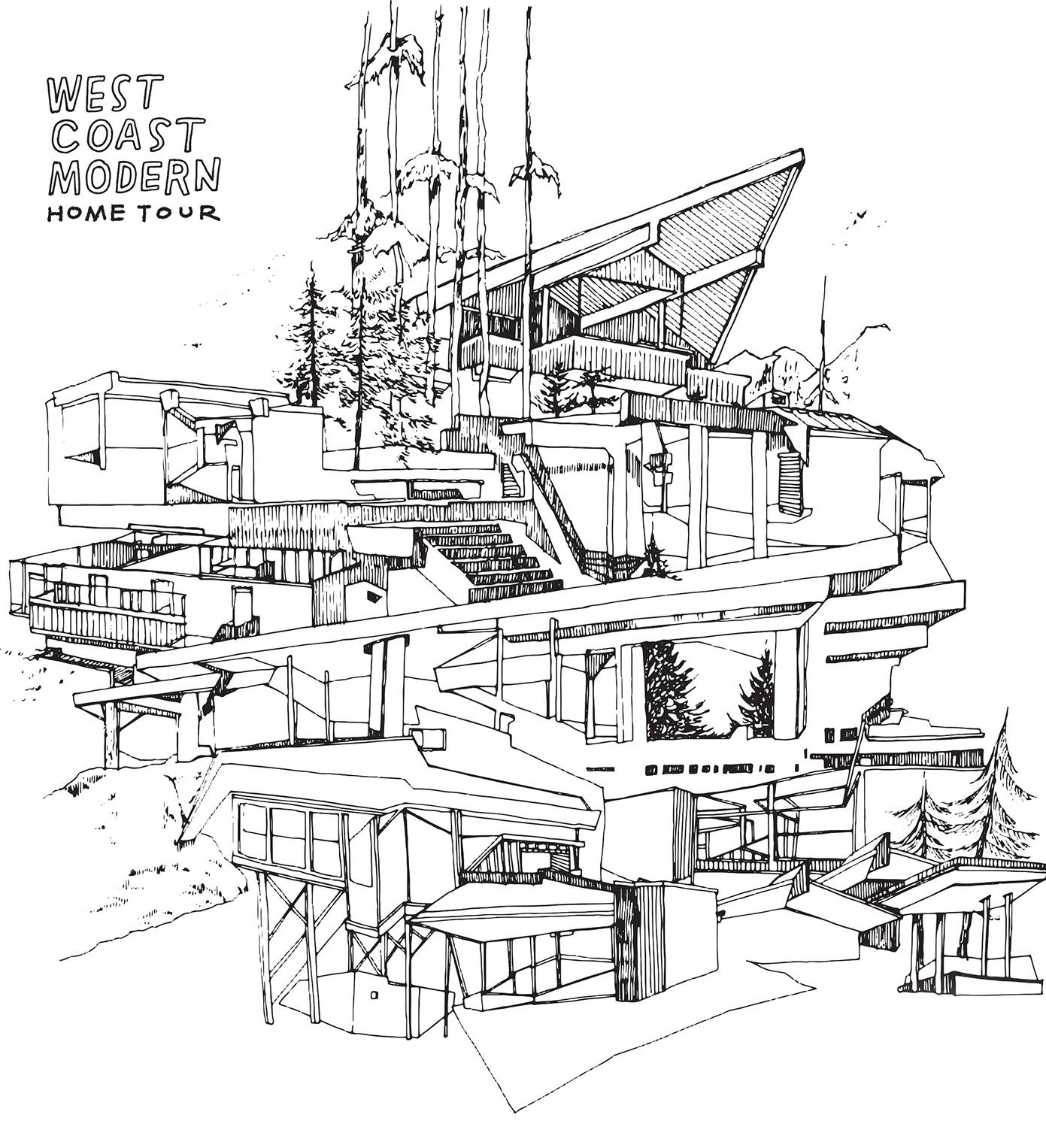 Illustration: Kim Kennedy Austin, Untitled, pen and ink on paper, 2016
Courtesy of the Artist