Serious Fun: The Landscapes of Claude Cormier
On October 20, 2021, join the UBC School of Architecture and Landscape Architecture with Inform Interiors for the launch of "Serious Fun: The Landscapes of Claude Cormier," by Marc Treib and Susan Herrington. The event will include both in-person and online livestream options.
"For almost 30 years Claude Cormier et Associés has designed landscapes daring in scope while earnest in execution, courting controversy while inviting public accord. Produced under the leadership of Claude Cormier, the range of these projects has spanned the creation of parks and squares, the renovation of historical landscapes, and the conversion of industrial sites. While always serious in the address of function, their designs often display a touch of humor in both method and form—in all, these are works marked by "serious fun." It is a practice unique in Canada, arguably in the world. That people use, and may even love, these urban landscapes testifies to the pleasure afforded by their designs and the humanistic dimensions of the practice. This, the first book exclusively dedicated to the landscapes of Claude Cormier and his team, provides a broad overview of their ideas and methods with insightful discussions of selected projects and the thinking behind them.
Meet the Authors
Marc Treib is Professor of Architecture Emeritus, University of California, Berkeley, and historian and critic of architecture and landscape architecture. Recent books include Landscapes of Modern Architecture: Wright, Mies, Neutra, Aalto, Barrigán, and The Aesthetics of Contemporary Planting Design.
Susan Herrington is Professor in the School of Architecture and Landscape Architecture at the University of British Columbia in Vancouver. She is the author of On Landscapes, Cornelia Hahn Oberlander: Making the Modern Landscape, and Landscape Theory in Design.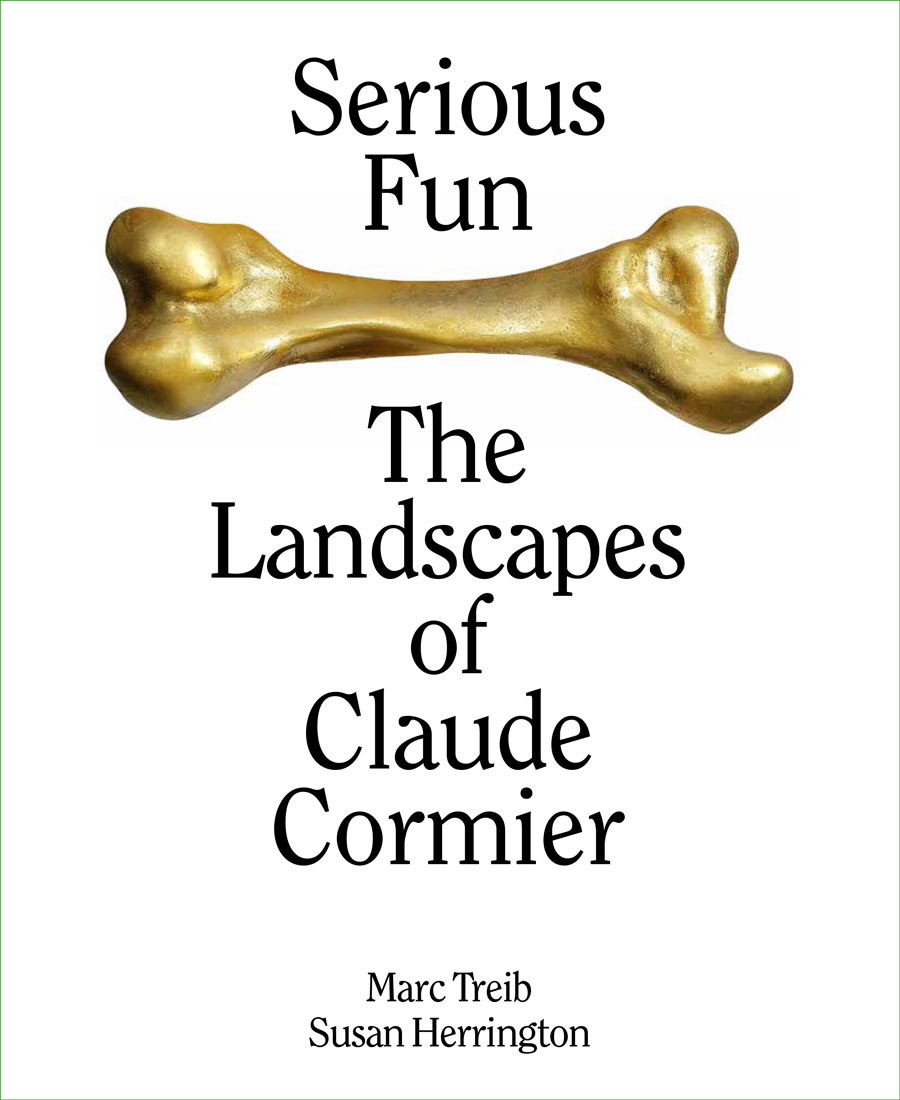 Event Details
Serious Fun: The Landscapes of Claude Cormier
October 20, 2021 – 5:00pm to 7:00pm PDT
Inform Interiors, 50 Water Street, Vancouver, BC
Presented by the UBC School of Architecture & Landscape Architecture
in association with Inform Interiors

In-person seating and recorded livestream available. Free registration below.
Register Here