Icebergs, Zombies, and the Ultra Thin
On October 27, 2021, join the UBC School of Architecture and Landscape Architecture with Inform Interiors for the launch of "Icebergs, Zombies, and the Ultra Thin," by Matthew Soules. The event will include both in-person and online livestream options.
"The global financial crisis of 2008 revealed the damage done by unchecked housing speculation, yet, in the ensuing years, the use of architecture as an investment tool has only accelerated, heightening inequality and contributing to worldwide financial instability.
Architecture is rarely considered as an important factor in contemporary economic and political debates even though sparsely occupied ultra-thin "pencil towers" develop in our cities, functioning as speculative wealth storage for the super rich, and cavernous "iceberg" homes extend architectural assets many stories below street level. Meanwhile, communities around the globe are blighted by zombie and ghost urbanism, marked by unoccupied neighbourhoods and abandoned housing developments.
In Icebergs, Zombies, and the Ultra Thin, Matthew Soules issues an indictment of how finance capitalism dramatically alters not only architectural forms, but also the very nature of our cities and societies. From Ireland's devastated housing estates to the luxury apartments of architect Rafael Viñoly's 432 Park Avenue, Soules demonstrates how investment imperatives shape what and how we build."
Meet the Author
Matthew Soules is an associate professor of architecture at the University of British Columbia School of Architecture and Landscape Architecture and the founder of Matthew Soules Architecture. He has been visiting faculty at the Southern California Institute of Architecture and visiting associate professor at the Harvard University Graduate School of Design.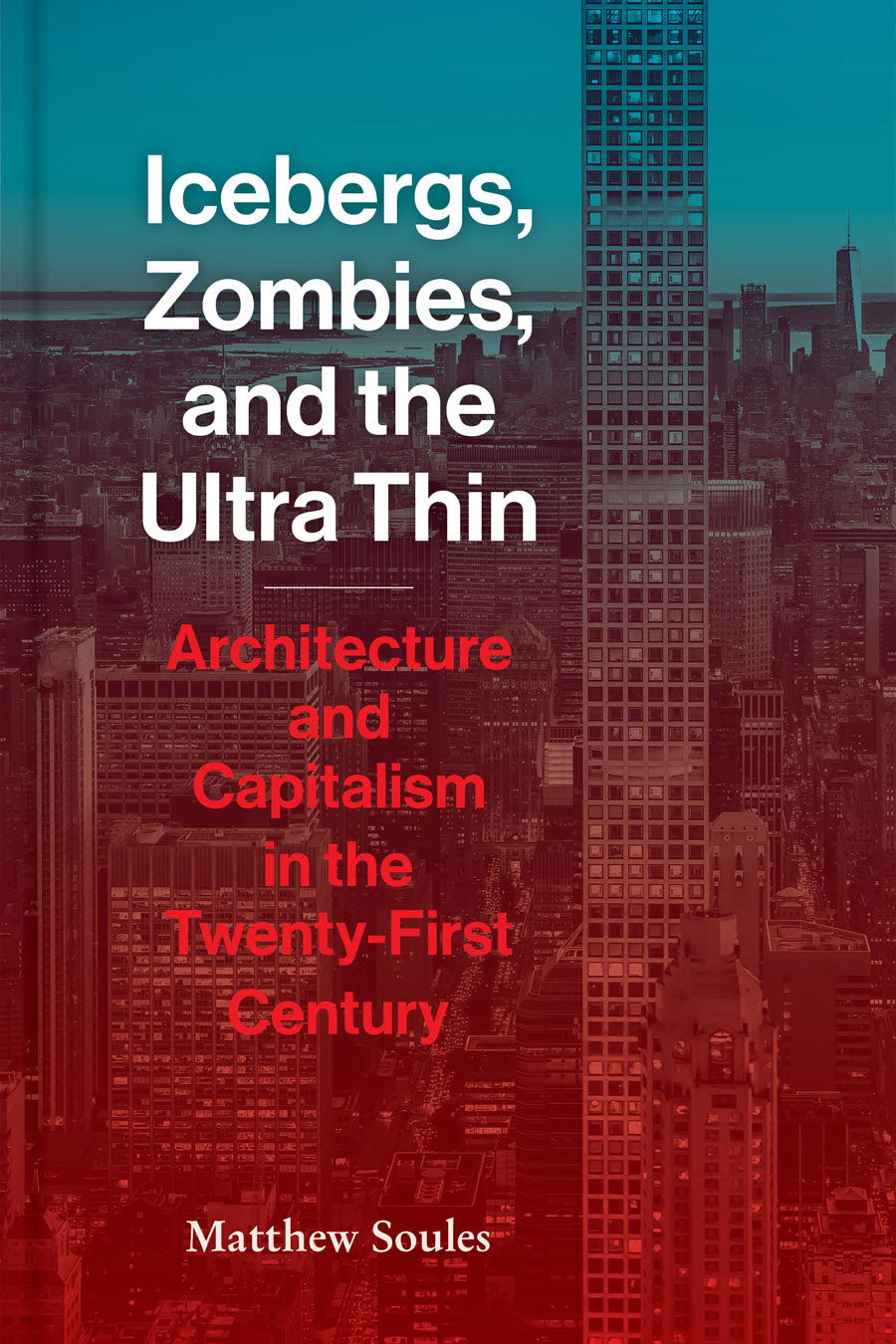 Event Details
Icebergs, Zombies, and the Ultra Thin
October 27, 2021 – 5:00pm to 7:00pm PDT
Inform Interiors, 50 Water Street, Vancouver, BC
Presented by the UBC School of Architecture & Landscape Architecture
in association with Inform Interiors

In-person seating and recorded livestream available. Free registration below.
Register Here