On the Boards – 2023.04.04
April 4, 2023 from 5:00pm–7:00pm
Local Speaker Series
Presented by the West Coast Modern League
Hosted by Inform Interiors, 50 Water Street, Vancouver, BC
FREE EVENT with Registration | Open to the public
Reception from 5–6:00pm | Presentation from 6–7:00pm
REGISTER HERE
Please join us for the launch of "On the Boards," a new speaker series focused on showcasing the creative endeavors of our local design talent.
On April 4th, the West Coast Modern League launches a new speaker series aimed at providing a platform for the local design community to share their in-progress or recently completed works, and in turn for the community-at-large to learn about the incredible work being undertaken by our local design talent. For this inaugural lecture, we will be joined by environmental artist and designer Alyssa Schwann and architect Laura Killam, both of whom will present recent works  and/or projects currently underway.
---
Meet the Speakers
Alyssa Schwann is an environmental artist and designer who for many years taught at the University of Manitoba, Faculty of Architecture, in Winnipeg. Her professional experience involves design in Canada, Britain, and the Netherlands, with projects in North America, Europe, and North Africa. She spent several years at the office of West 8 in the Netherlands as a project leader and designer, with a focus on parks, gardens and public spaces that included high-profile urban design projects for Toronto's Central Waterfront and Governors Island in New York City.
Growing up in northern towns in Saskatchewan, Schwann became committed to working in community development. She co-directs the Atelier Anonymous Global Landscape Foundation, a self-funded organization specializing in cultural landscapes. In regions such as the Philippine Mountain Province, GLF supports community-led projects relating to indigenous and intangible landscape heritage traditions. As a public policy researcher initiated through a fellowship with Action Canada (2013-14) she has worked with the Government of the Northwest Territories and, with Daitch & Associates, continues to consult with northern tribal governments.
During the last year and a half, Alyssa Schwann has been creating installations in an urban forest in Vancouver—currently supported by a grant from the Canada Council for the Arts—and this past summer on the island of Korppoo in Finland. These temporary interventions, "drawing" with string, continue her ongoing studies in the intersection of "art + ecology", examining the temporal and formal relationships between land and place. The work is intended as a meditation on an understanding of the need to nurture a deep relationship to place, using the forest—and string—as the subjects.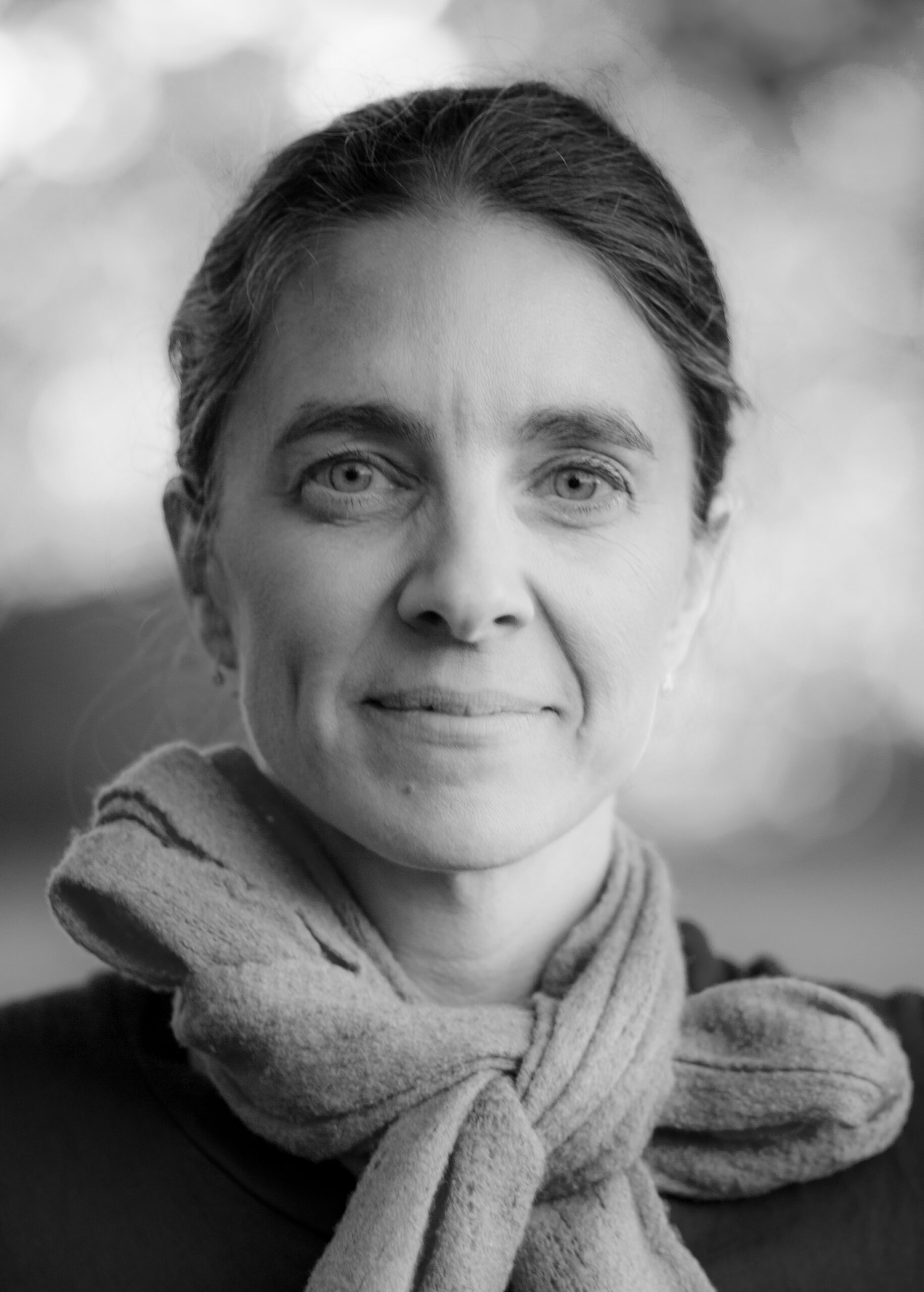 Laura Killam is a BC native who grew up between Vancouver and an off-grid island on the BC coast. Laura established the small, full service architectural practice of Laura Killam Architecture (LKA) in 2017. With a multi-disciplinary background as an architect, exhibition designer, and film set designer, Laura brings an expertise in creating innovative and meaningful spatial environments to her work. Specializing in residential projects situated on remote, wild sites along the BC coast, the studio looks for design solutions that combine function and aesthetics to produce quiet, understated architecture. LKA strives to make spaces that are deeply connected to their site, that delight in beauty both within and outside of the building, and that respond meaningfully to a client's needs.
Laura has been an adjunct professor and frequent visiting critic at UBC SALA and the Architectural Science department at the BCIT School of Construction. She has also taught in the Design Formation program at Langara College. She is an active member in the architecture community in Vancouver and an AIBC mentor.
Laura will be speaking about several residential projects on the coast – both recently completed and on the boards. Each project aims to engage in a conversation with the unique characteristics of the site that it inhabits. Each design aims to connect the inhabitants to the natural setting through curating the experience of moving through the landscape, exploring the shift of views, light and shadow, and finding a balance of shelter and expansiveness.
---
For Comments & Inquiries:
Please email wcmleague@gmail.com
Follow us:
Instagram / Facebook / Twitter
The West Coast Modern League gratefully acknowledges the partnership and generous support of Inform Interiors.