Carmichael Salon – 2023.03.11
March 11, 2023 from 3:30pm–6:30pm
Fundraising Event
Presented by the West Coast Modern League
The West Coast Modern League hosted an exclusive afternoon at Ron Thom's 1957 Carmichael House with the opportunity to explore this remarkable residence, to engage in conversation and camaraderie with fellow design aficionados, and to enjoy appetizers, wine, and cider from The Bowen Cider House. Author Adele Weder offered remarks on the house and Ron Thom's mid-century oeuvre, and preeminent architect John Patkau offered comparative insights into contemporary modern architecture.
Built in 1957 for Mr. and Mrs. Duncan Carmichael, the Carmichael House is one of a collection of homes designed by Ron Thom utilizing a hexagonal planning approach, a departure from the usual rectilinear plan. This unique approach was pioneered in Frank Lloyd Wright's Hanna House (1936) in Stanford, California; Thom brilliantly harnessed this strategy as an effective way to design homes on West Vancouver's famously irregular topography. Not only has the Carmichael House been sensitively updated by its current owners, but it is one of Thom's few remaining 30-60 houses in the region.
Carmichael Salon was a fundraising effort of the West Coast Modern League. All funds raised from the event will support the League's ongoing public programs and initiatives. We thank you for your generosity.
Hosted by the League's Board of Directors:
Steve Gairns is an architect, founding principal of euoi studio | architecture + design, and Chair of the League.
Wendi Campbell is a Chartered Professional Accountant, owner of a Robert Burgers-designed home, and a founding League member.
Chelsea Louise Grant is an architect and founding principal of euoi studio | architecture + design.
Jeanette Langmann is the director of Uno Langmann Gallery, owner of Merrick House (1972) by Paul Merrick, and a founding League member.
John Patkau is a founding principal of Patkau Architects and the internationally renowned designer of the Audain Art Museum, the Polygon Gallery, Gleneagles Community Centre, and numerous west coast houses. He is a founding League member.
Kiriko Watanabe is the Gail and Stephen A. Jarislowsky Curator at the Audain Art Museum and former Assistant Curator at the West Vancouver Museum.
Adele Weder is an architectural writer, editor, and correspondent for periodicals across North America and abroad. The author and co-author of several books on west coast architecture, she was also the curator of the travelling exhibition "Ron Thom and the Allied Arts." She is the founder of the West Coast Modern League.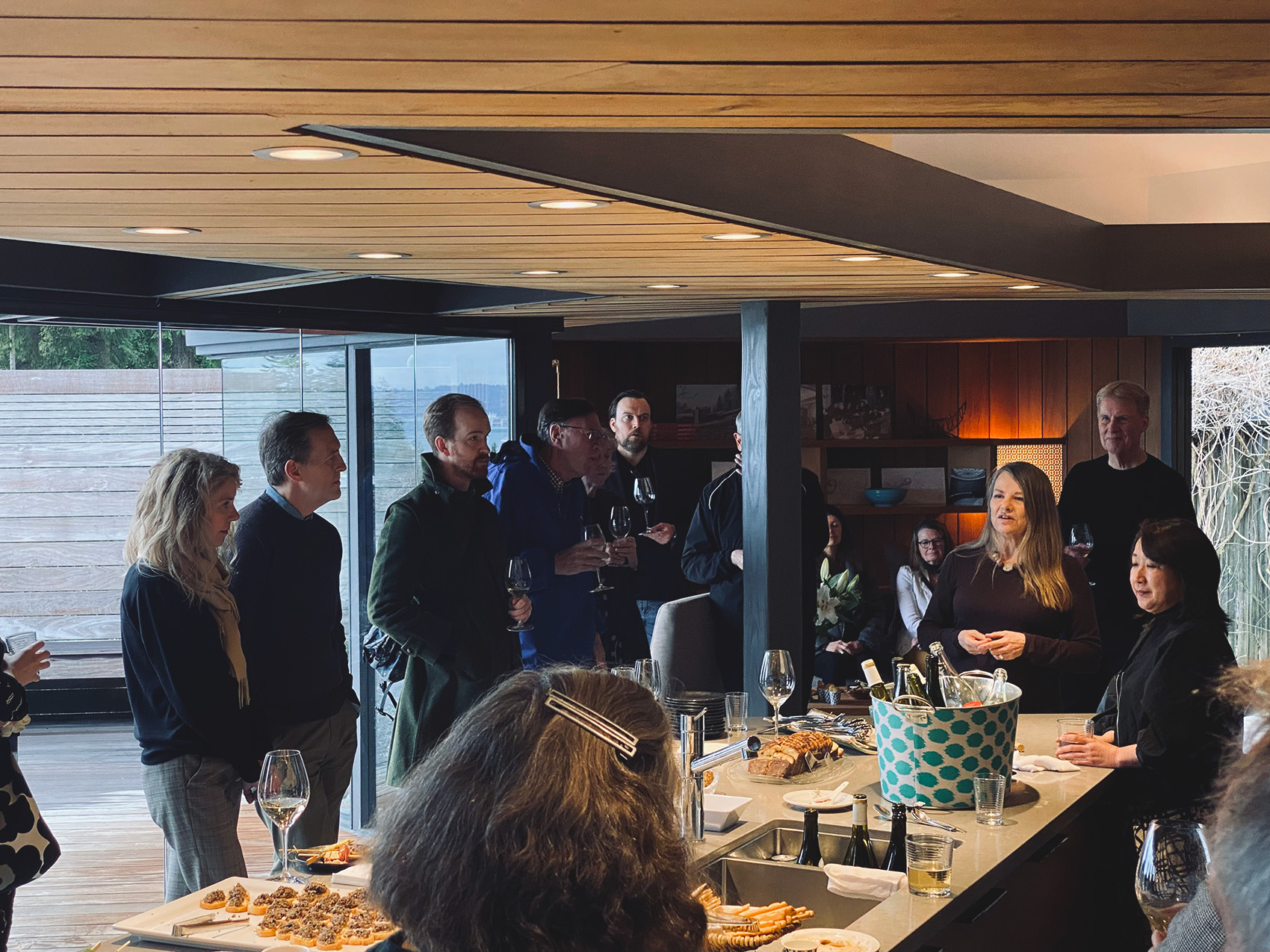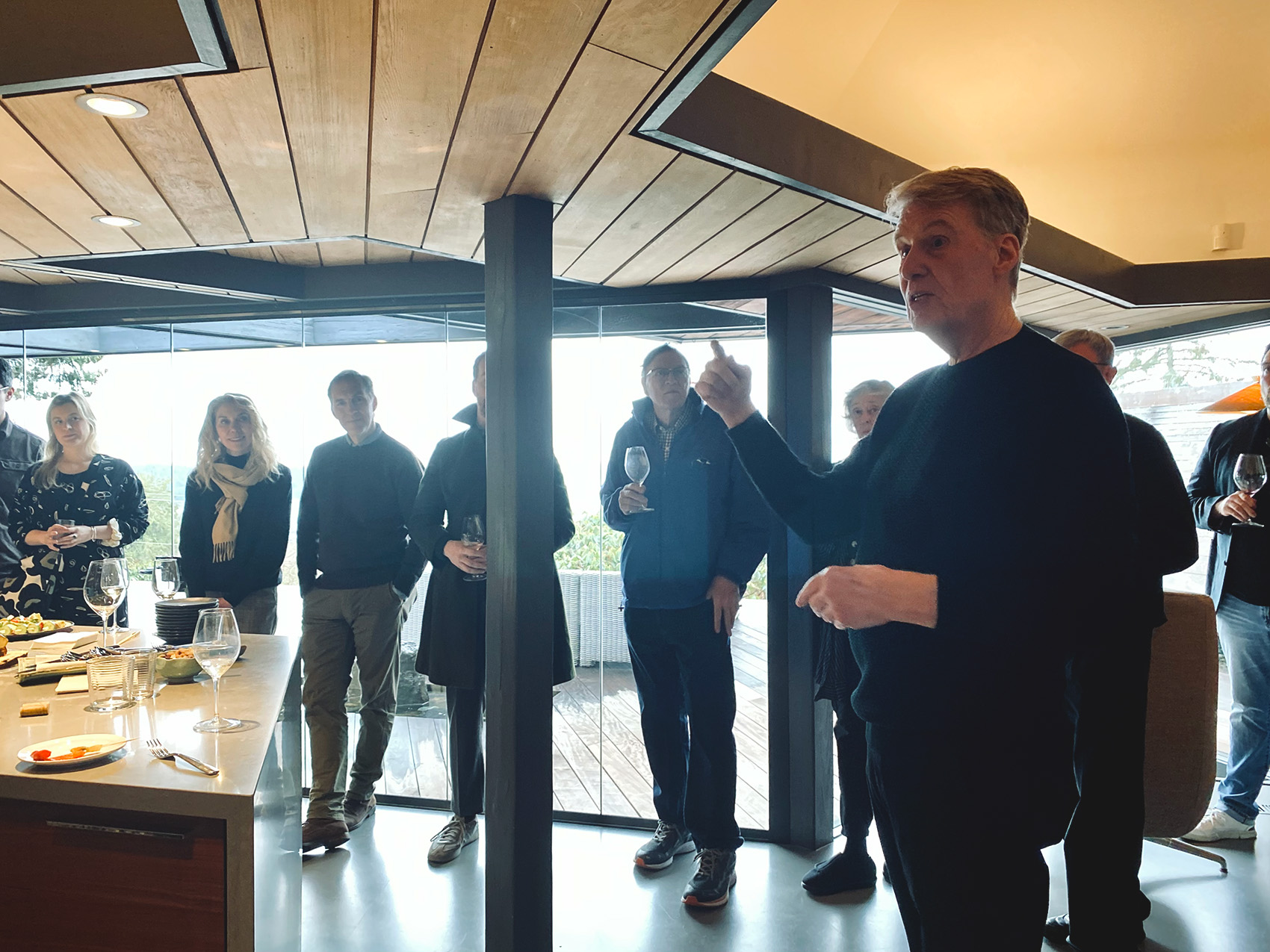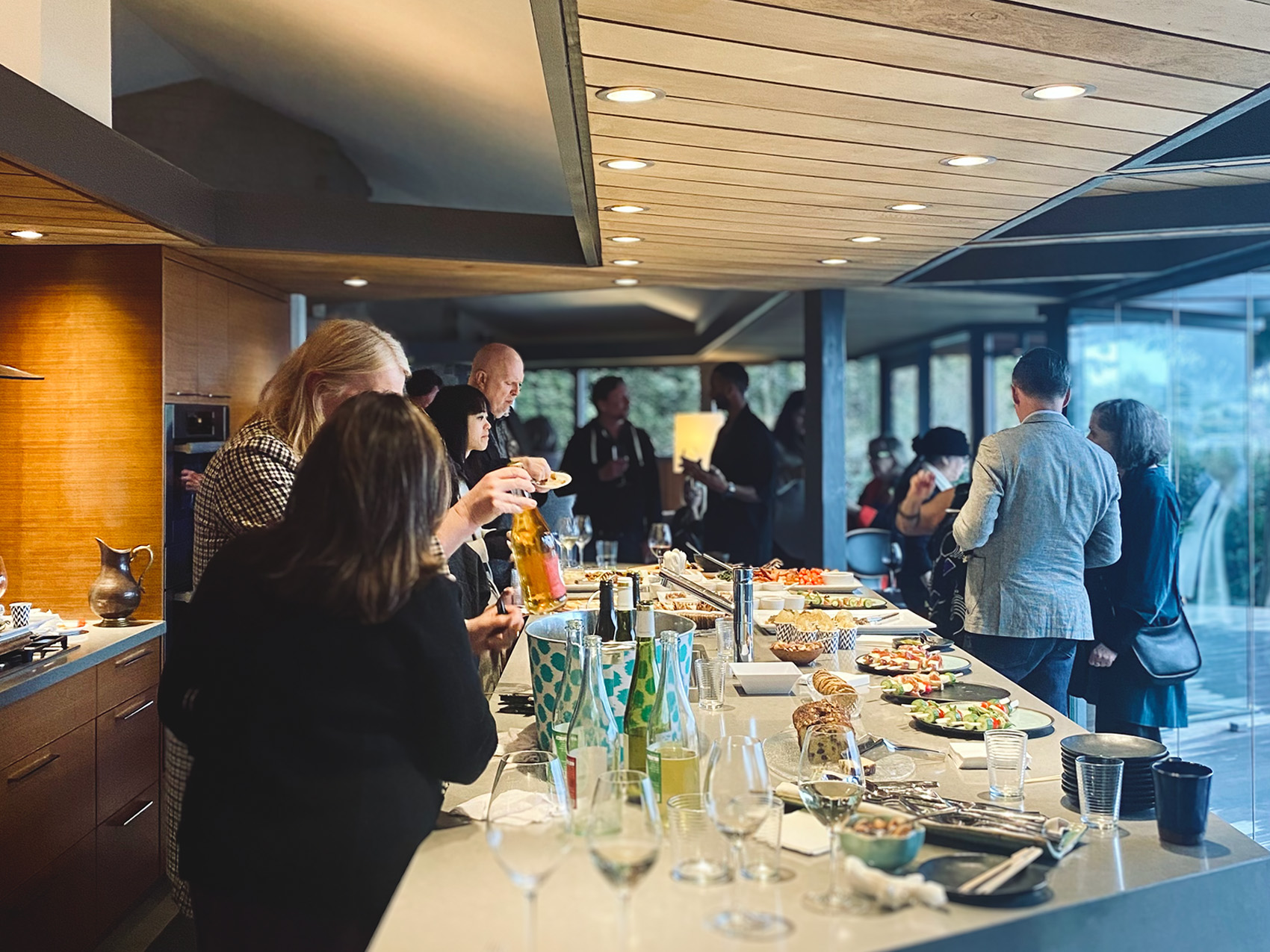 For Comments & Inquiries:
Please email [email protected]
Follow us:
Instagram / Facebook / Twitter
The West Coast Modern League gratefully acknowledges the generous support of our hosts Jan Pidhirny and Jim Ferguson.
---
About the House

Modern West Coast Places

Carmichael House, 1957
West Vancouver, BC
Designed by Ron Thom (Thompson, Berwick & Pratt)
Massey Medal for Architecture, 1961
PLACES | CARMICHAEL HOUSE, 1957
"An architect, no less than an artist, should be willing to fly in the face of what is established and to create not what is acceptable but what will become accepted." – Ron Thom (Canadian Architect, March 1962).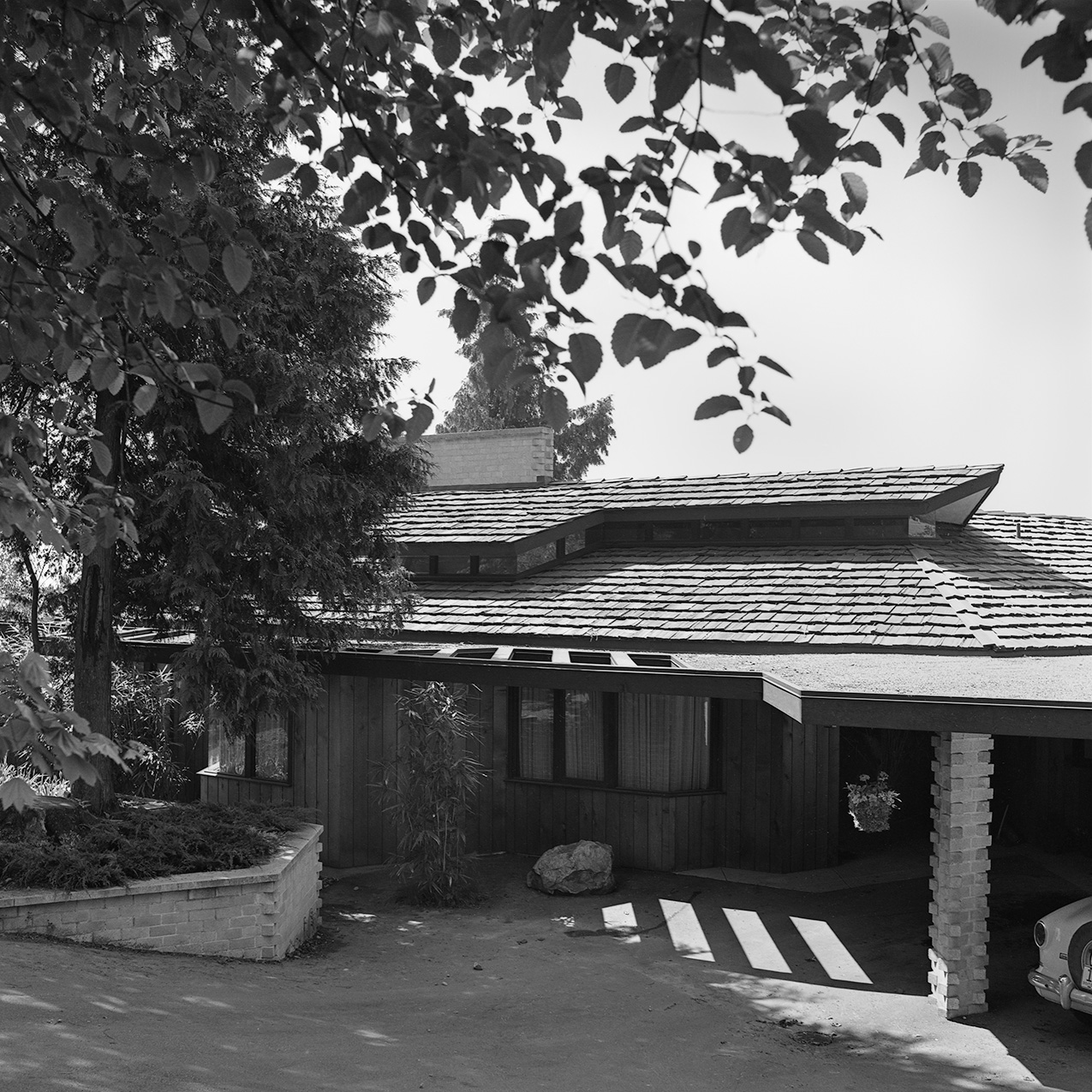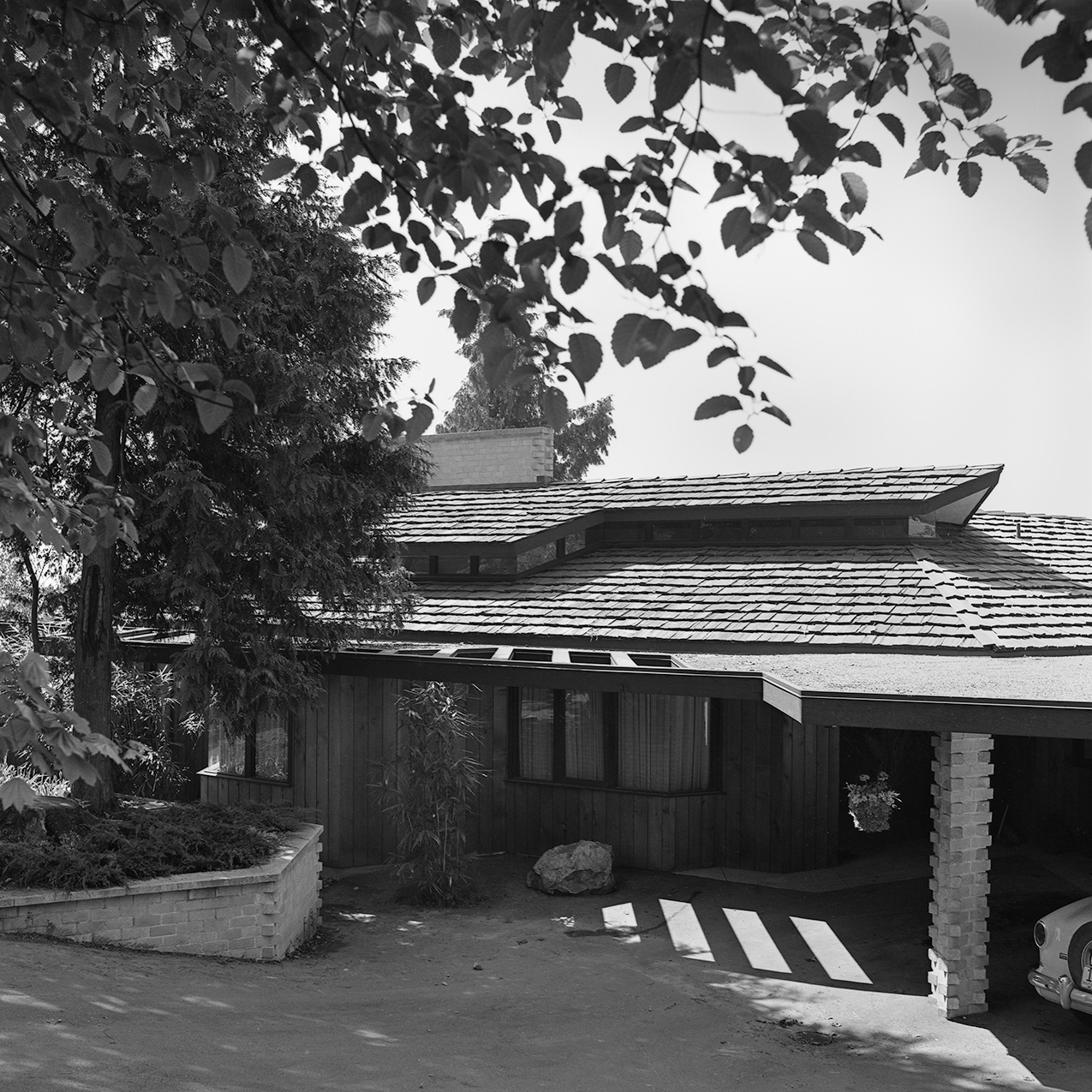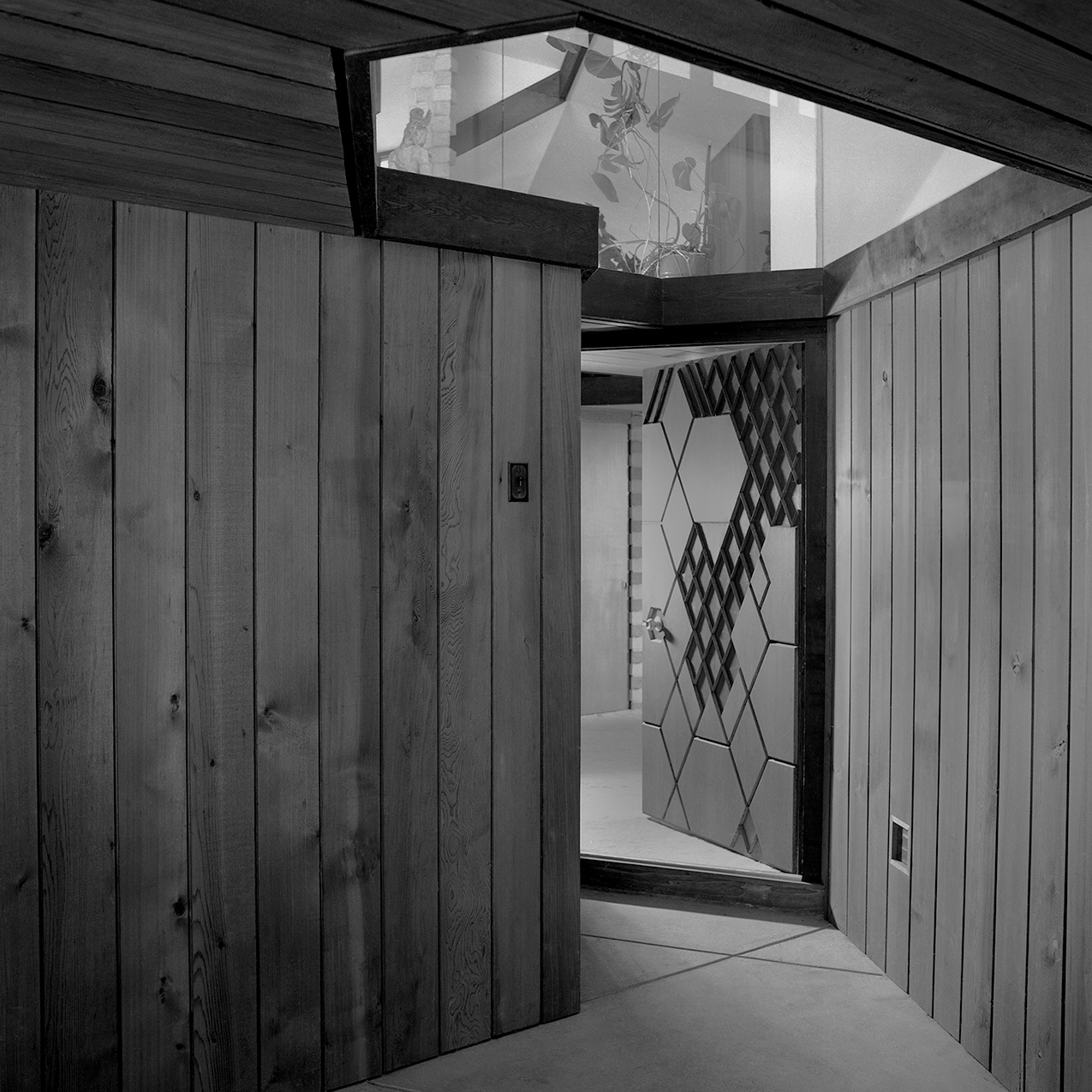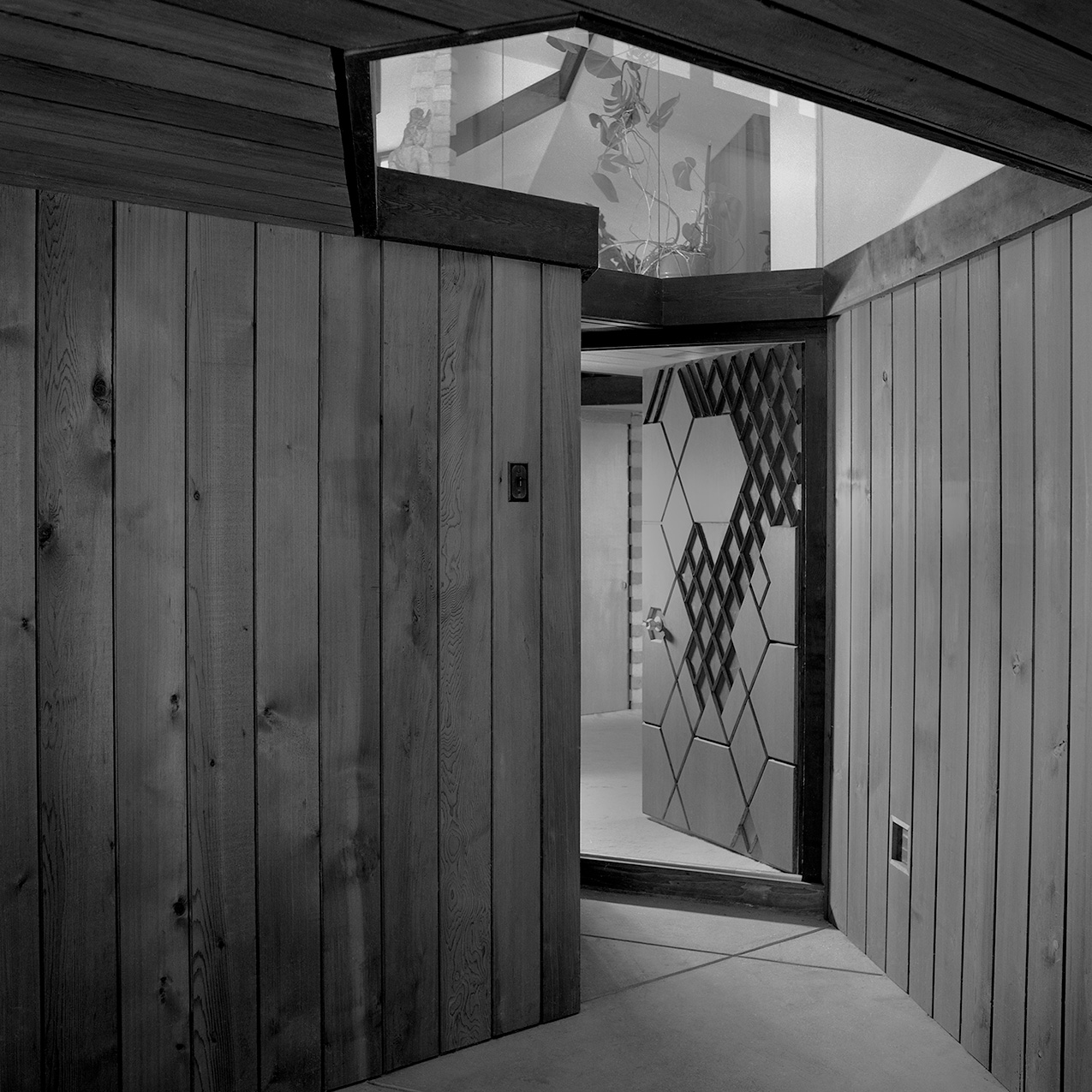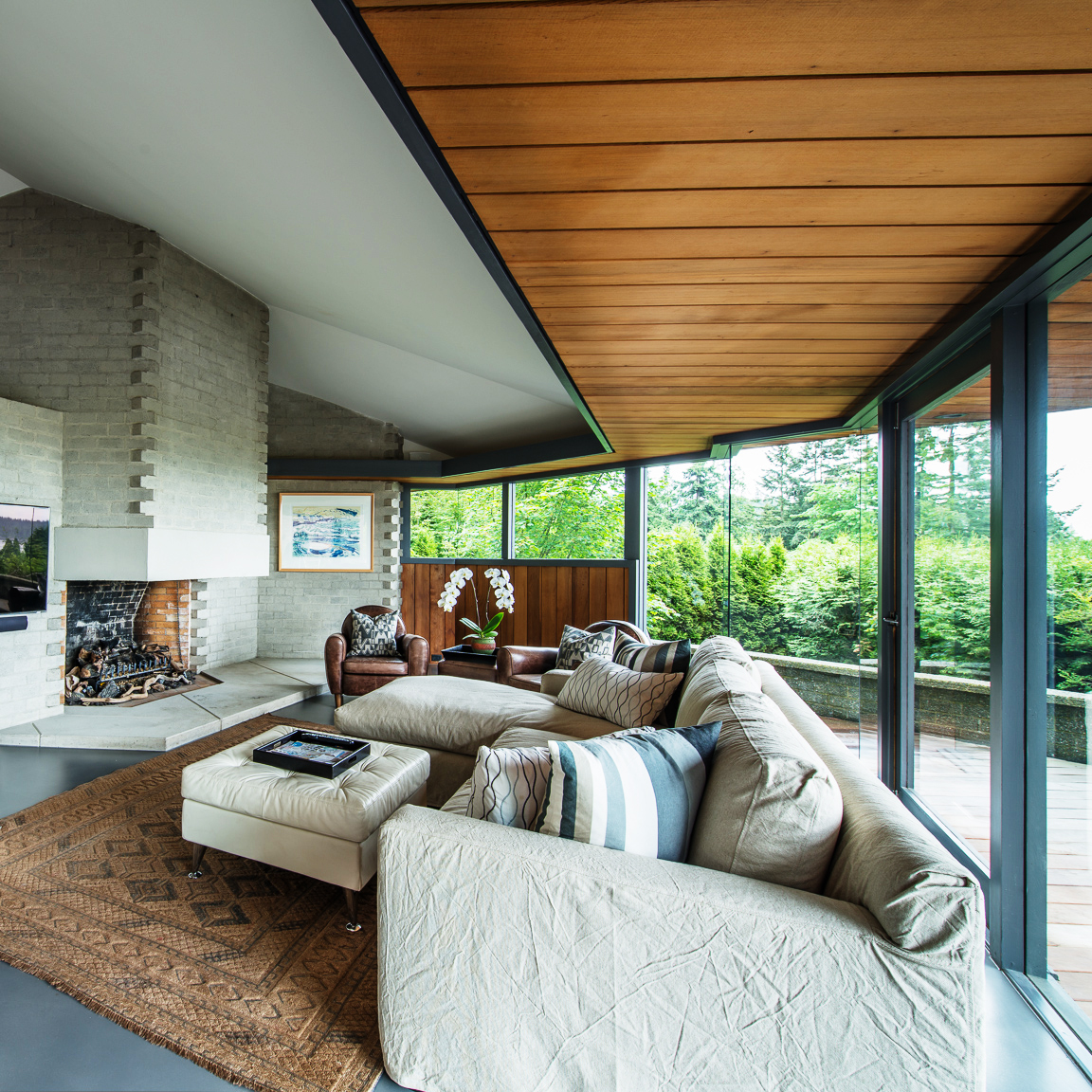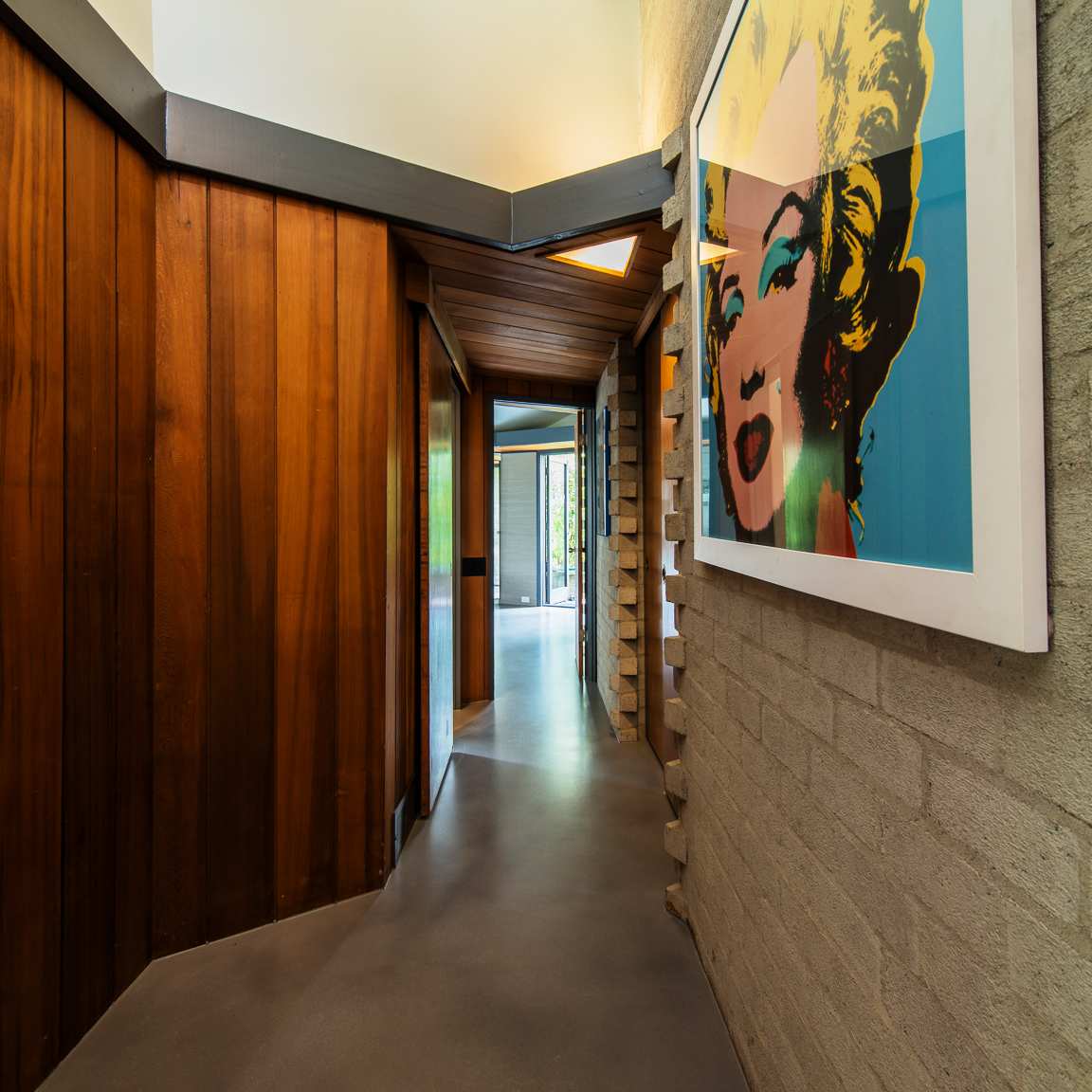 ---
About the Book

Ron Thom, Architect: The Life of a Creative Modernist
A definitive biography of an iconic Canadian architect—and a social portrait of the midcentury design world he lived in. 
Ron Thom came of age in the mid-20th century, just as the modern movement and an impending building boom were about to reshape the country. Talented in music and art as well as design, he rejected sleek austerity in favor of modern architecture that is warm, intimate, and beautiful. He worked from coast to coast, and his most renowned buildings—Massey College, Trent University, the Shaw Festival Theatre, and landmark houses—continue to inspire generations of architects, as well as the legions of people who work, study, visit, and live in them.
In Adele Weder's new biography, Thom emerges as a complex figure, gifted with creative genius but pursued by demons. More than just the life story of one man, this book is a portrait of the society that shaped him. His world included Jack Shadbolt, Arthur Erickson, the Massey family, Barbara and Murray Frum, and many other luminaries of 20th-century Canada.
To unpack this multifaceted story, Weder pored through institutional and personal archives in Victoria, Vancouver, Calgary, Montreal, Peterborough, and Toronto. She tracked down and interviewed Thom's surviving friends, colleagues, and family members across the country, from New Brunswick to Vancouver Island. Her extensive research serves as the bedrock for Ron Thom, Architect—a book for anyone interested in a transformative era in Canada's cultural history.
Adele Weder is an architectural writer, curator, and cultural journalist whose work has been published in design journals and anthologies across North America. She lives in Vancouver and Haida Gwaii, British Columbia.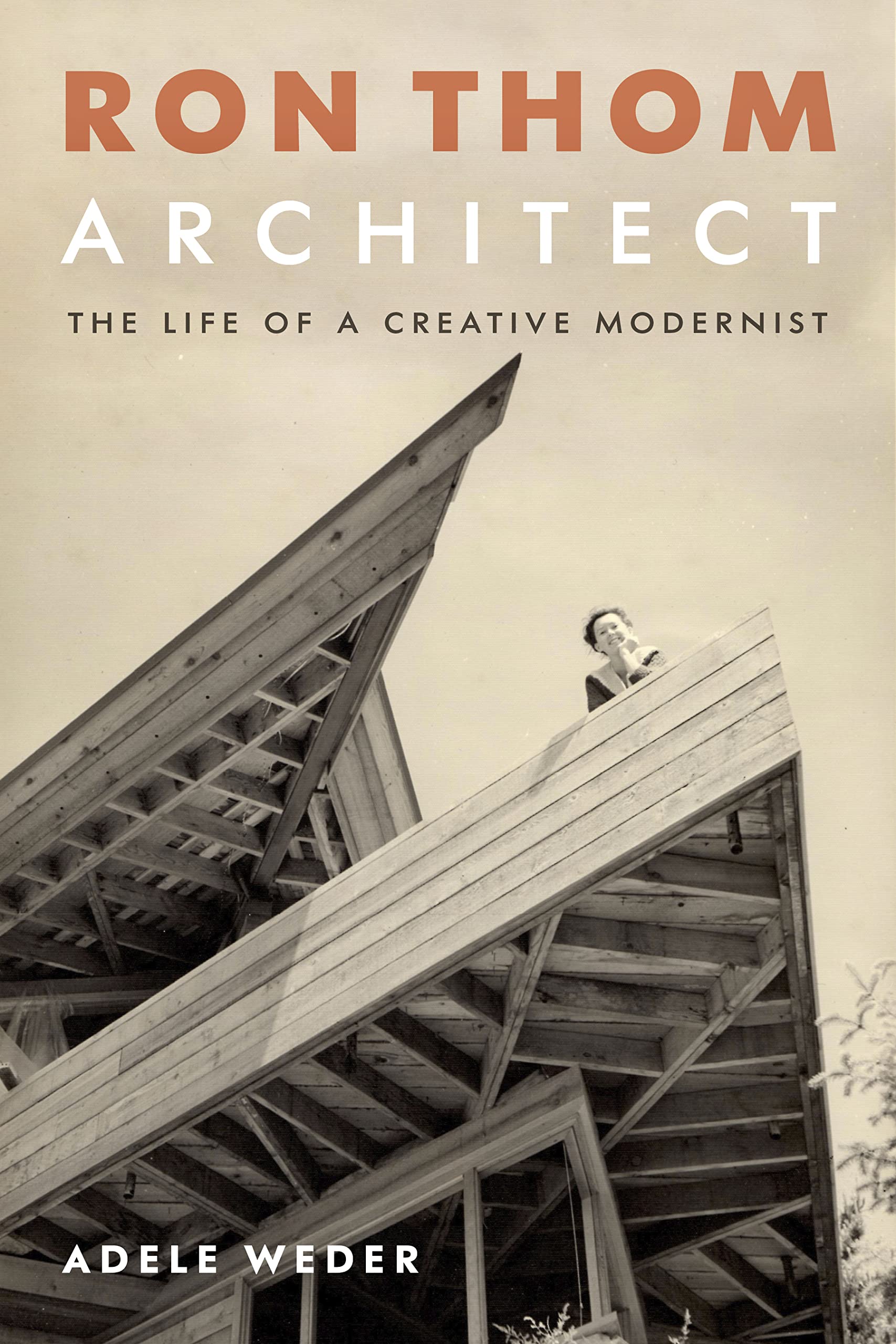 Ron Thom, Architect: The Life of a Creative Modernist
By Adele Weder
Published by Greystone Books
Publish Date: September 13, 2022
RON THOM, ARCHITECT
---
About the League

West Coast Modern League

[WCML/The League] The West Coast Modern League is an independent non-profit society dedicated to celebrating, and advancing the understanding and appreciation of, architecture, urbanism, and design of the North American west coast, with a special focus on the southern coastal regions of British Columbia. We are a volunteer-based organization, led by a Board of Directors composed of architects, curators, critics, and professionals, with a passion for west coast architecture and the allied arts.