Melnikov House | Iconic Houses Lecture – 2020.02.27
February 27, 2020 from 5-7:00pm
Presented by the West Coast Modern League
Hosted by Inform Interiors, 50 Water Street, Vancouver, BC
The West Coast Modern League presented the Canadian debut of the Iconic Houses Lecture Tour in Vancouver, featuring Pavel Kuznetsov and Moscow's architectural avant-garde Melnikov House.  Pavel Kuznetsov, Director of the Konstantin and Viktor Melnikov State Museum and Deputy Director of the Schusev State Museum of Architecture in Moscow, discussed the history of Moscow's Melnikov House, an icon of 20th century Russian architecture, and the tragic life of the architect Konstantin Melnikov in a collectivist society.
In February 2020, Iconic Houses launched its first North American lecture tour, taking Pavel and the Melnikov House to audiences in California at the Rancho Mirage Library (presented by Sunnylands Center & Gardens), the Barnsdall Gallery Theatre (presented by the Hollyhock House), and in Vancouver at Inform Interiors (presented by the West Coast Modern League).
---
Iconic Houses Lecture Tour
Melnikov House: Saving an Avant-Garde Icon
The Melnikov House, designed by architect Konstantin Melnikov for himself and his family, is an icon of the Russian architectural avant-garde. The experimental cylindrical structure was built between 1927 and 1929 to test Melnikov's concepts for mass-produced housing. Melnikov believed that the essence of his house lay in the balance and equivalence of weight, light, air, and heat. The original layout, elegant spatial arrangement, and ingenious engineering techniques are combined in a unique architectural form that still looks modern. Retaining some historic elements of the 20th century, the house also reflects the tragic life of this solo architect in a collectivist society.
Pavel Kuznetsov discussed the history of the Melnikov House from inception in the early 20th century through establishing the museum in 2014 and today's conservation project. He explored the newly discovered information that uncovered the architectural, engineering, and philosophical ideas lying behind Melnikov's ambitious plan to build an architectural manifesto in 1920s Soviet Russia.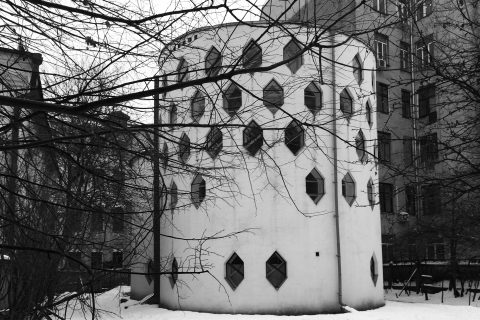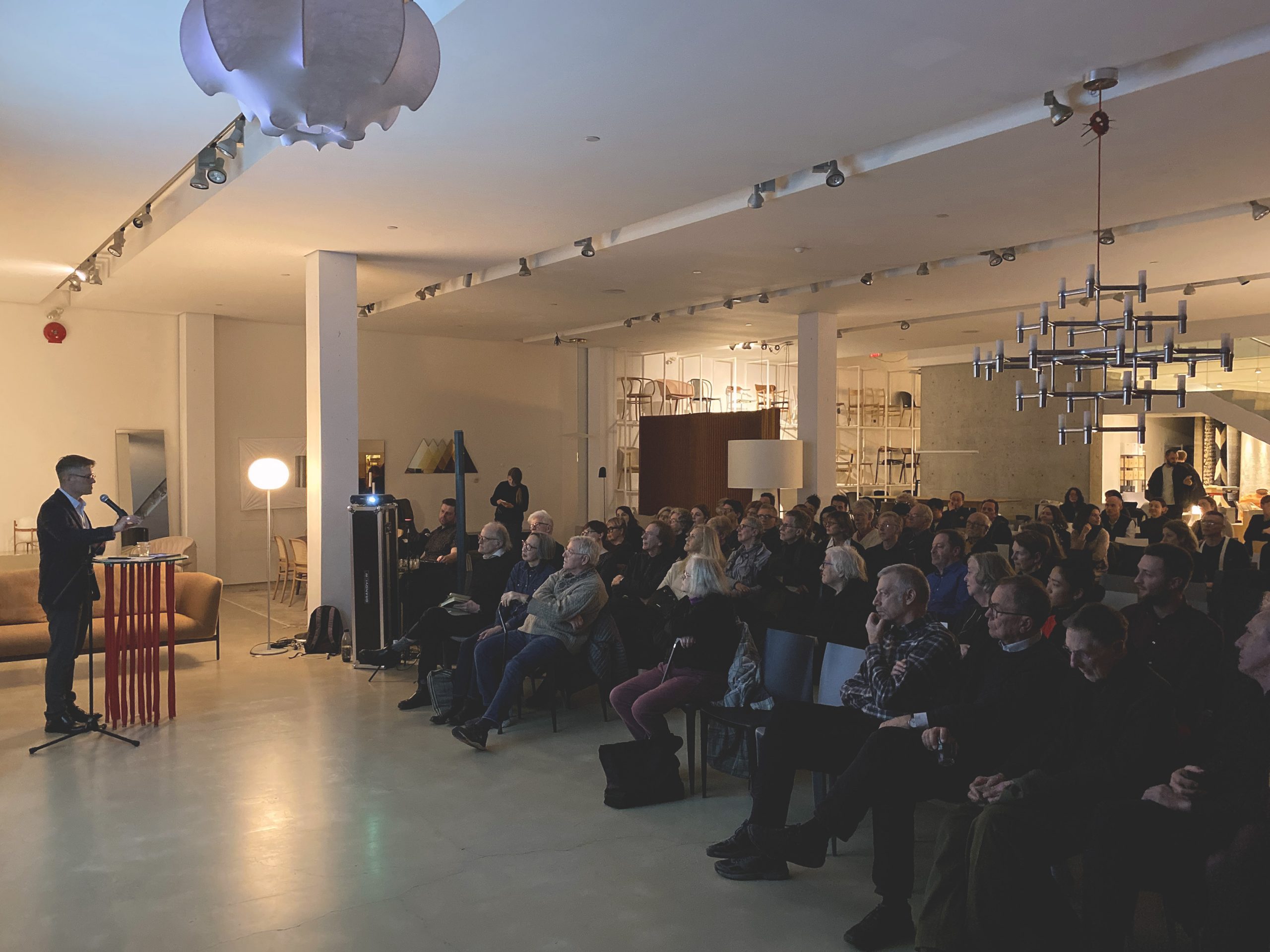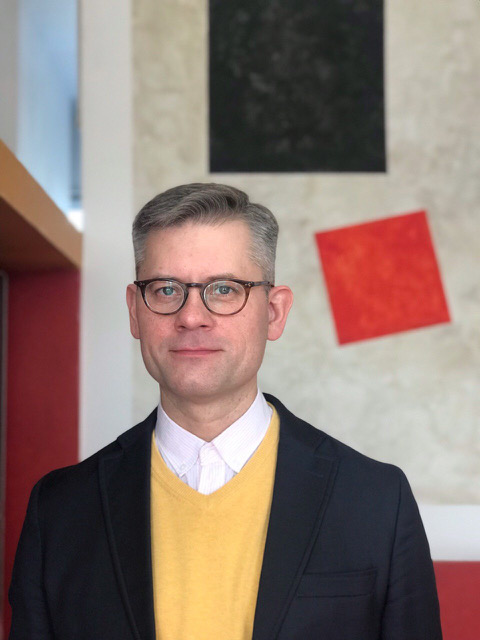 Pavel Kuznetsov
Pavel Kuznetsov, is an economist by education, and a researcher in Soviet avant-garde architecture by vocation. He lives in a constructivist apartment in a house commune in Moscow and works as deputy director of the Schusev State Museum of Architecture. Since 2014, he has overseen the collections and archives of the Melnikov House and its transition from a private home to a public museum. As director of the State Museum of Konstantin and Viktor Melnikov he also directed the pre-conservation survey of the Melnikov House, supported by a grant from Keeping it Modern, an initiative of the Getty Foundation. His book, The Melnikov House: Icon of the Avant-Garde, Family Home, Architecture Museum was published in Berlin in 2017. When not researching, he was the first Russian to successfully swim the English Channel (in 14 hours, 33 minutes, 25 seconds).
Iconic Houses Lecture Series
The Iconic Houses Lecture Series launched in 2014 in five cities in Europe to raise awareness about modern house museums and their frequent struggles to survive. As speakers, we welcomed the directors of and experts on some of the world's most Iconic Houses, such as Frank Lloyd Wright's Fallingwater, Philip Johnson's Glass House and Eileen Gray's Villa E-1027. The initiative in Europe was taken by five house museums: Sonneveld House, Haus Ungers, Villa Stenersen, Villa Tugendhat and Van Schijndel House, followed in 2018 by Villa Müller. After the successful tours in Europe, Iconic Houses launched its first Iconic Houses Lecture Tour to 3 venues in the US and Canada in February 2020, with Pavel Kuznetsov's lecture on the Melnikov House. All previous lectures can be found on the Iconic Houses website.
Iconic Houses
Iconic Houses makes life easier for fans of 20th century architecture, even acting as the ultimate architecture travel wish list. The website provides a handy reference for 150 of the world's most iconic modern house museums and private homes that you can visit by appointment, some even accommodating overnight guests. It's also a bucket list for planning your next country or city trip. www.iconichouses.org

The West Coast Modern League gratefully acknowledges the generous support and collaboration of Inform Interiors, DIALOG Vancouver, and the Audain Art Museum. 
Special thanks also to Cedric & Marieke Burgers, Jeanette Langmann & Ali Johnstone, Eric Latta, John & Patricia Patkau, Peter Pratt, Simon Scott, Kathleen Staples, and Maureen Willick.
---
For comments or inquiries – Please email [email protected]
Follow us – Instagram / Facebook / Twitter