Masters of West Coast Modernism Vol. II – 2018.10.04
MASTERS OF WEST COAST MODERNISM is a celebration of the work and enduring legacy of outstanding West Coast Modern Masters. This series aims to reflect on their creative contributions to our built environment, and to offer insight into influences of personal and continued significance to their careers, design philosophies, and creative processes.
Resting on the ideals that architecture is rooted in its place by form and materiality, responsive to its climate and other natural forces, and enriched by the integration of artistic influences, West Coast Modernism is a design movement that has shaped and continues to inform the architectural identity and lifestyle of Canada's west coast. This unique, regional and vernacular approach to modernism is widely recognized and attributed to built work throughout Greater Vancouver and the southern coastal areas of British Columbia, beginning with the 1941 B.C. Binning House in West Vancouver – a National Historic Site of Canada. Forming part of this rich design history, these West Coast Modern Masters have had an indelible impact on our built environment, each offering unique values and artistic inspiration in their design practice.
---
October 4, 2018
Masters of West Coast Modernism  Vol. II
Presented by the West Coast Modern League
Hosted by Inform Interiors, 50 Water Street, Vancouver, BC
The West Coast Modern League held the second event in the Masters series, celebrating the creative contributions of Peter Cardew, Bruno Freschi, Richard Henriquez, Paul Merrick, and Don Vaughan – architects and landscape architects who have been integral in the shaping and evolution of the west coast design ethos, and whose impact can be felt all throughout Greater Vancouver, the South Coast, and farther afield. With all five masters present, several hundred designers and members of the public alike joined the reception to celebrate the tributes, gain insight into their creative influences, honour the critical works that have become emblematic of their rich careers, and to hear from the Masters themselves in a panel discussion lead by Catherine Alkenbrack. 
Peter Cardew




Bruno Freschi




Richard Henriquez




Paul Merrick




Don Vaughan
Film produced by Inform Interiors.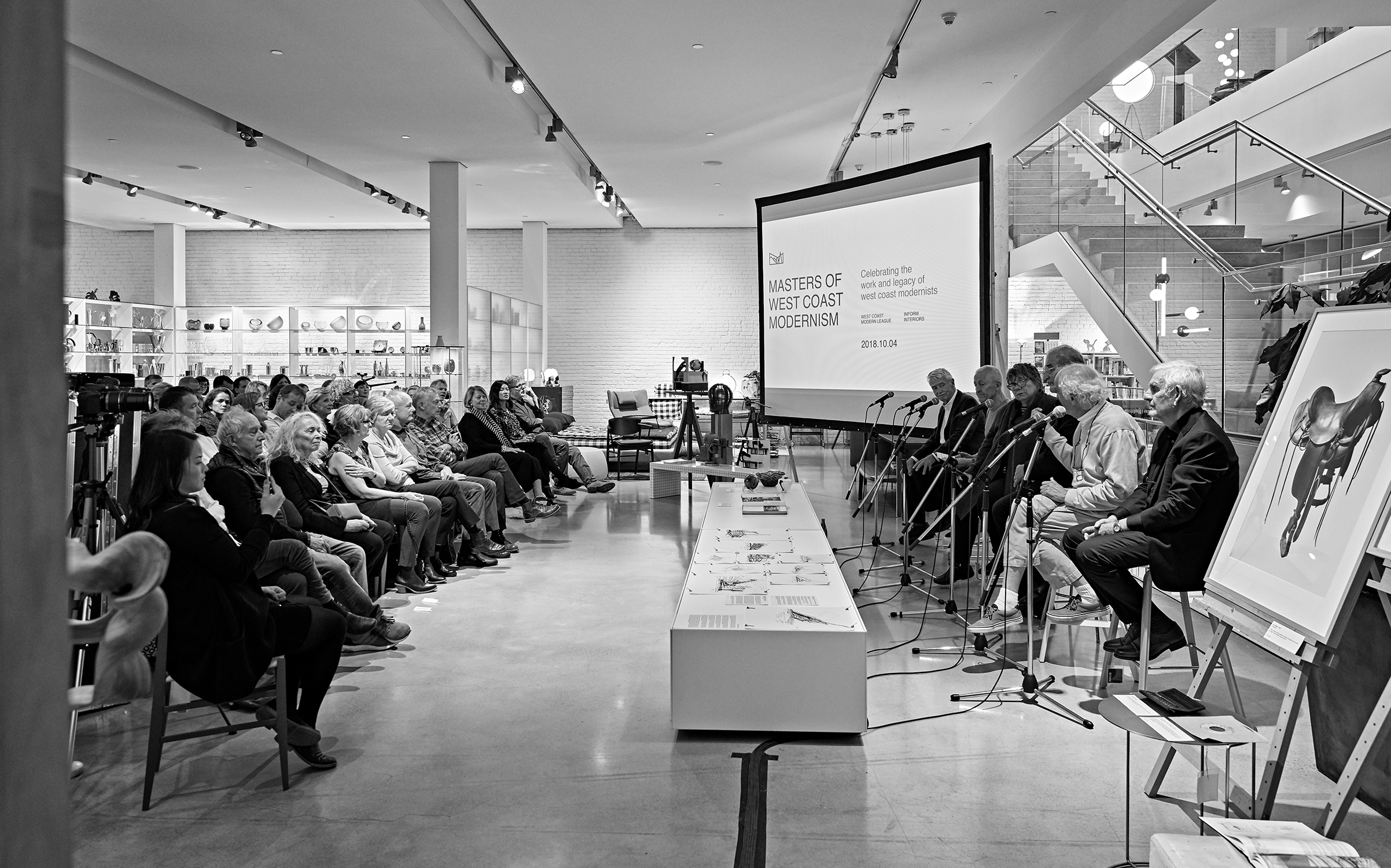 The West Coast Modern League gratefully acknowledges the generous support and collaboration of Inform Interiors. Special thanks also to Photographer Ilijc Albanese and to the Whistler Audain Art Museum.

Other Links
Masters of West Coast Modernism: A City Reflected
Masters of West Coast Modernism Series Continues in Vancouver
Masters of West Coast Modernism – Inform Interiors Blog
For comments or inquiries – Please email: [email protected]