Emerging from Architecture is a new exhibition showcasing the works of the past AFBC Emerging Firm Award winners, presented by the Architecture Foundation of British Columbia in collaboration with Burrard Arts Foundation. This exhibition will run from November 18th through December 18th, 2021, at the Burrard Arts Foundation Gallery.
"Arguably more than any other art form or creative practice, architecture impacts our daily experience—it shapes the places we inhabit, on both a macro and micro scale, from the forms of our homes and workplaces to the overall character of our cities. 
By showcasing bold designs for new buildings and spaces, we may envision how our urban environments can grow into thriving, diverse and sustainable communities that support a healthy, creative, and inclusive life for all citizens.
Burrard Arts Foundation (BAF) in collaboration with The Architecture Foundation of British Columbia (AFBC) presents Emerging From Architecture. With this exhibition, BAF provides a platform for emergent and forward-thinking architecture practices that are pushing the boundaries of the built environment and how it defines both the contemporary and future state of life in the city. 
In addition to showcasing the 2021 AFBC Emerging Firm Award Winner Starck Architecture, Emerging From Architecture will present past Emerging Firm Award winners Measured Architecture, D'Arcy Jones Architects, MA + HG Architects, and Leckie Studio Architecture + Design. Exemplified through significant projects, the exhibition will reveal how each firm's practice has evolved from inception, highlighting core principles that have remained through the continued development of their work. The exhibition aims to bridge the seeming gap between the early conceptual thinking of emerging architects and the practical knowledge gained by working firms."
Meet the Presenters
Architecture Foundation of British Columbia The AFBC is a non-profit organization advocating for the advancement of architecture and design in British Columbia. The AFBC Emerging Firm Award recognizes the development, success and contributions of emerging architectural firms. It is given to firms that have shown exemplary promise, clear vision, and defined goals in the practice of architecture. It also celebrates and encourages newly-established firms that have embraced broader, contemporary types of practice reflecting the changing nature of the profession.
Burrard Arts Foundation BAF is driven by a deep belief that arts and culture have the power to measurably contribute to better cities and healthier communities. Founded in 2013, the non-profit organization and registered Canadian charity hosts 6 residencies per year that culminate in solo exhibitions by local emerging artists. Emerging From Architecture is part of a new program of special exhibitions at BAF that will expand beyond artist practices, highlighting creative cultural projects in architecture, music, and the applied arts.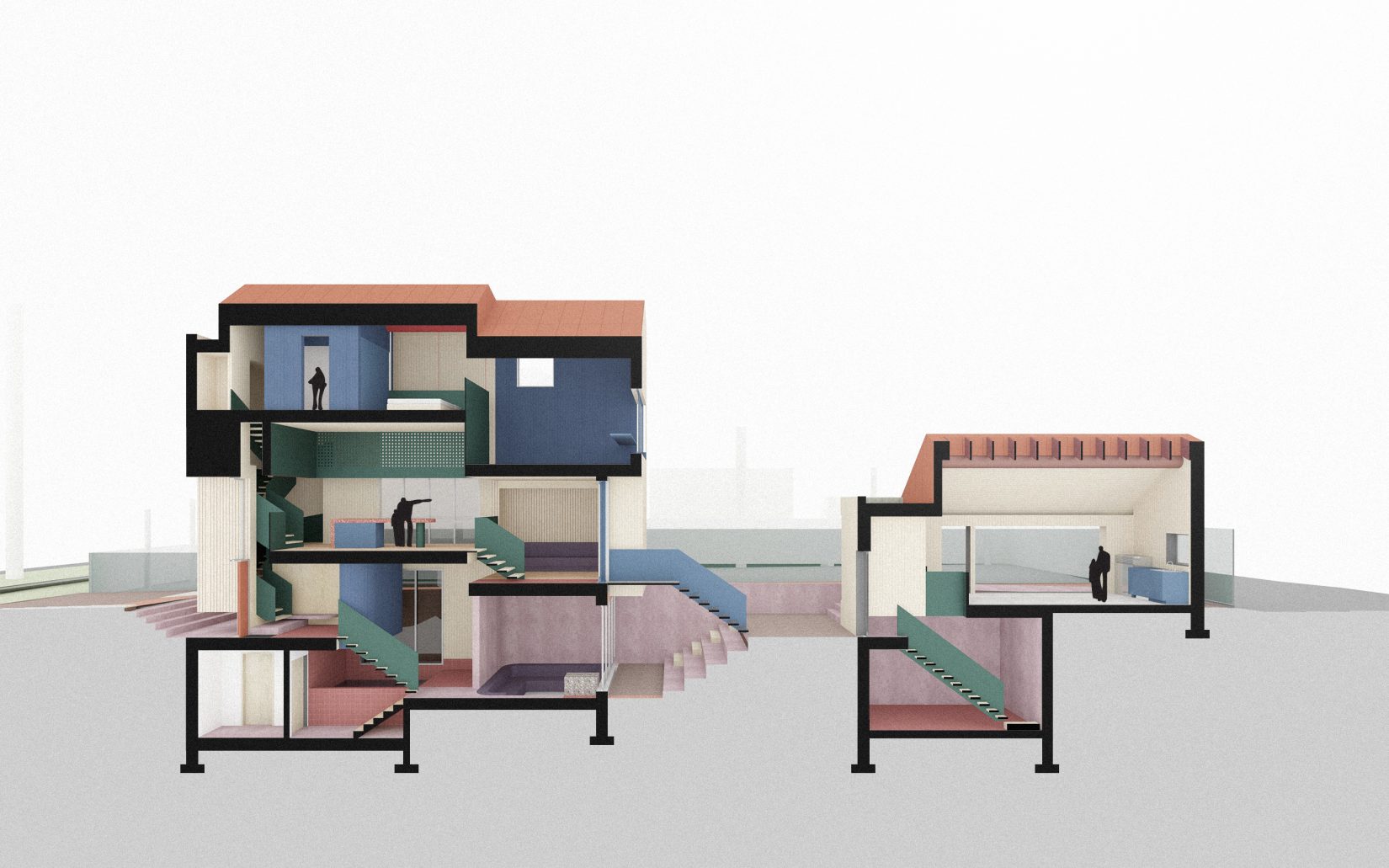 Exhibition Details
Emerging from Architecture
November 18, 2021 –  December 18, 2021
Opening Reception November 18, 2021 @ 6:00pm–9:00pm PT
Burrard Arts Foundation
Suite 2–258 East 1st Avenue
Vancouver, BC
Presented by the Architecture Foundation of British Columbia
in collaboration with Burrard Arts Foundation
Exhibition Information