Unstacking the Deck is a project celebrating early women architects who studied and worked in Manitoba: from the first female UM B.Arch graduate in 1932, to women who forged careers in the 1960-70s. Unstacking the Deck builds awareness of women in architecture in Canada and inspires inclusive conversation and action on social justice; Indigenous rights and representation; and breaking the bias of gender, race and class.
The cards feature cover art 'Breath of Life' by Ojibwe artist Jackie Traverse, a custom designed box, and a 60-page mini booklet with credits and 'crib notes.'
Together with celebrating women in architecture, Unstacking the Deck calls for further action toward inclusion and intersectional justice: beyond binaries (Jack♥), beyond borders (King♥), and toward Indigenous sovereignty (Queen♥).
Created by Dr. Lisa Landrum, Faculty of Architecture, University of Manitoba, in research collaboration with Marieke Gruwel and the Winnipeg Architecture Foundation, and assistance by Alixa Lacerna and Raik Laird.
Supported by the University of Manitoba Creative Works Grants Program, the Faculty of Architecture Partners Program and Endowment Fund, the Manitoba Association of Architects, and BEA-Prairies.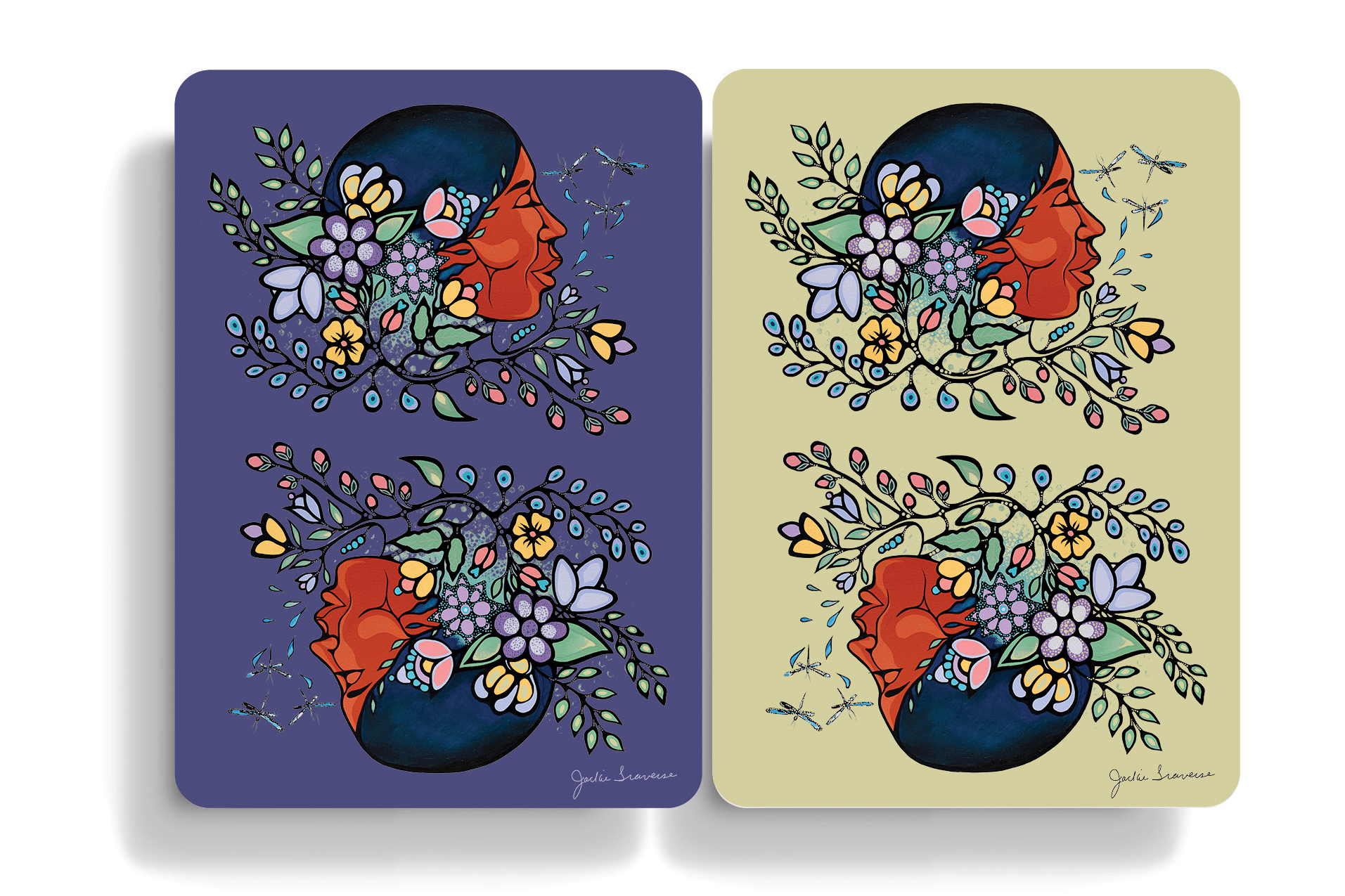 Unstacking the Deck: A Game of Change
Two 52-card decks (plus jokers), box and 60-page mini booklet.
Available through the Winnipeg Architecture Foundation