On October 24th, join Dr. Hilary Letwin as she discusses the art and life of Betty and Alistair Bell. This event is a co-presentation of the West Vancouver Art Museum and the Kay Meek Arts Centre.
Alistair and Betty Bell lived in West Vancouver from 1941 until his death in 1997. Both were artists and exhibited their work publicly. Alistair's printmaking career began after enrolling in an etching class at the then Vancouver School of Art in 1935. Alistair was awarded a Canada Council Senior Fellowship award in 1959, and again in 1967, at which time he retired as a draftsman at a major steel fabrication company and devoted himself entirely to printmaking. Betty, a painter, exhibited less regularly than Alistair. Later in her life, she ceased painting and destroyed all of her unsold work. The Bells were friends with many other artistic couples in Vancouver and West Vancouver, including B.C. and Jessie Binning, Gordon and Marion Smith, and Bruno and Molly Lamb Bobak. This talk explores the life and work of Betty and Alistair.
Hilary Letwin is Museum Administrator/Curator at the West Vancouver Art Museum. She holds a PhD in Art History from Johns Hopkins University. Letwin has held curatorial fellowships at the Baltimore Museum of Art and the British Museum, and has worked at the Burnaby Art Gallery, the Richmond Art Gallery, and the Seymour Art Gallery. Recent exhibitions that she has curated include Cornelia Hahn Oberlander: Genius Loci (2021); Saints, Sinners and Souvenirs: Italian Masterworks on Paper (2019), and Talk of the Town: Molly Lamb Bobak (2018).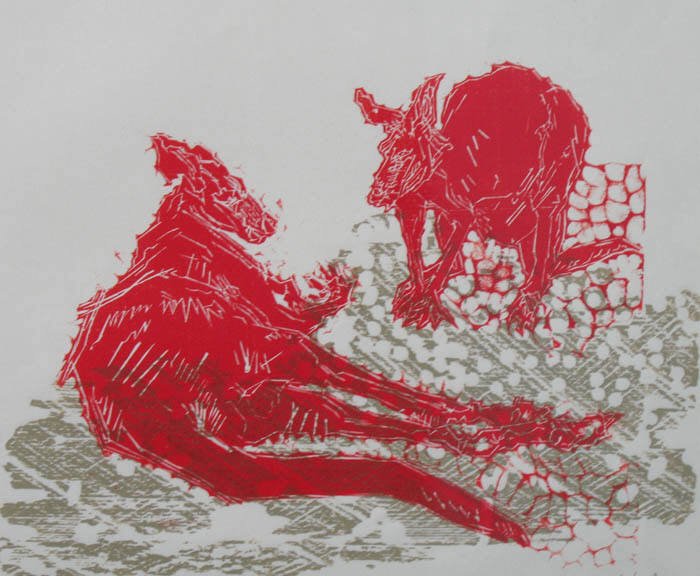 Event Details
The Bells of West Vancouver: Alistair and Betty Bell
October 24, 2023 | 7:30–9:30pm
Kay Meek Arts Centre
1700 Mathers Avenue
West Vancouver, BC