On September 1st, the Navvy Jack House Citizens' Group is holding the launch of a campaign to help save an important heritage icon in West Vancouver – one of the oldest known houses in Metro Vancouver.
Originally slated for demolition, this year marks the 150th anniversary of the historic Navvy Jack House, and the Navvy Jack House Citizens' Group is determined to see the house, and the early history of West Vancouver that it represents, preserved. The home was built around 1873-74, by 'Navvy Jack' (John) Thomas, a Welsh deserter from the Royal Navy who married Rowia, a Squamish Nation woman, in the early 1870s. They raised their four children in the house — Sampson, Christine, Mary, and Emma. John Lawson later lived in the home. The house was continually occupied from 1873 to 2017, and is now owned by the municipality. 
The group envisions a beautifully restored home that will attract many of the more than 1,000,000 residents and visitors who walk past it each year, but they need your help.  Join them at their campaign launch next Thursday evening….enjoy some wine, celtic music, images of old West Vancouver, and the ongoing story of the house!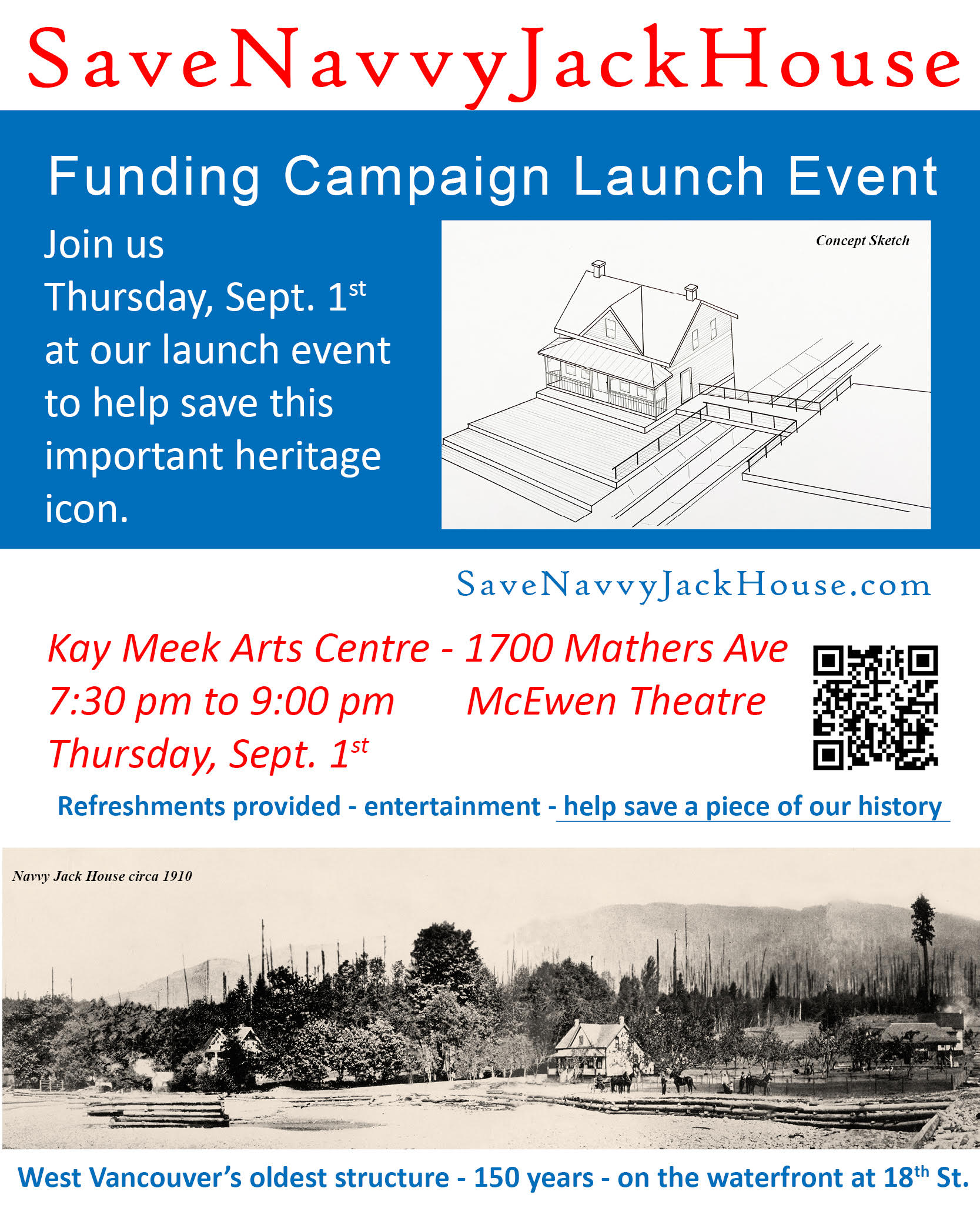 Event Details
Save Navvy Jack House Campaign Launch
September 1, 2022 – 7:30pm to 9:00pm
Kay Meek Arts Centre – 1700 Mathers Ave.
West Vancouver, BC
In the News