Reclaim + Repair: The Mahogany Project, curated by Propellor Studio, in collaboration with Museum of Vancouver, celebrates the creativity and craft of Vancouver's design community, while engaging with questions central to the role of design in advancing sustainability as well as social and environmental justice.
A diverse group of 31 emerging and seasoned local designers and makers were selected to create 22 objects made from vintage mahogany provided by MOV. The exhibition features a wide array of design objects from furniture, lighting and household objects, to jewelry, and much more. The idea for Reclaim + Repair: The Mahogany Project was born out of a desire to honour this material and the places from which it originated.?
Works created by designers for the exhibition are for sale. A portion of the sales will be donated to support Indigenous-led reforestation efforts in Nicaragua and Guatemala, where the mahogany was extracted in the last century.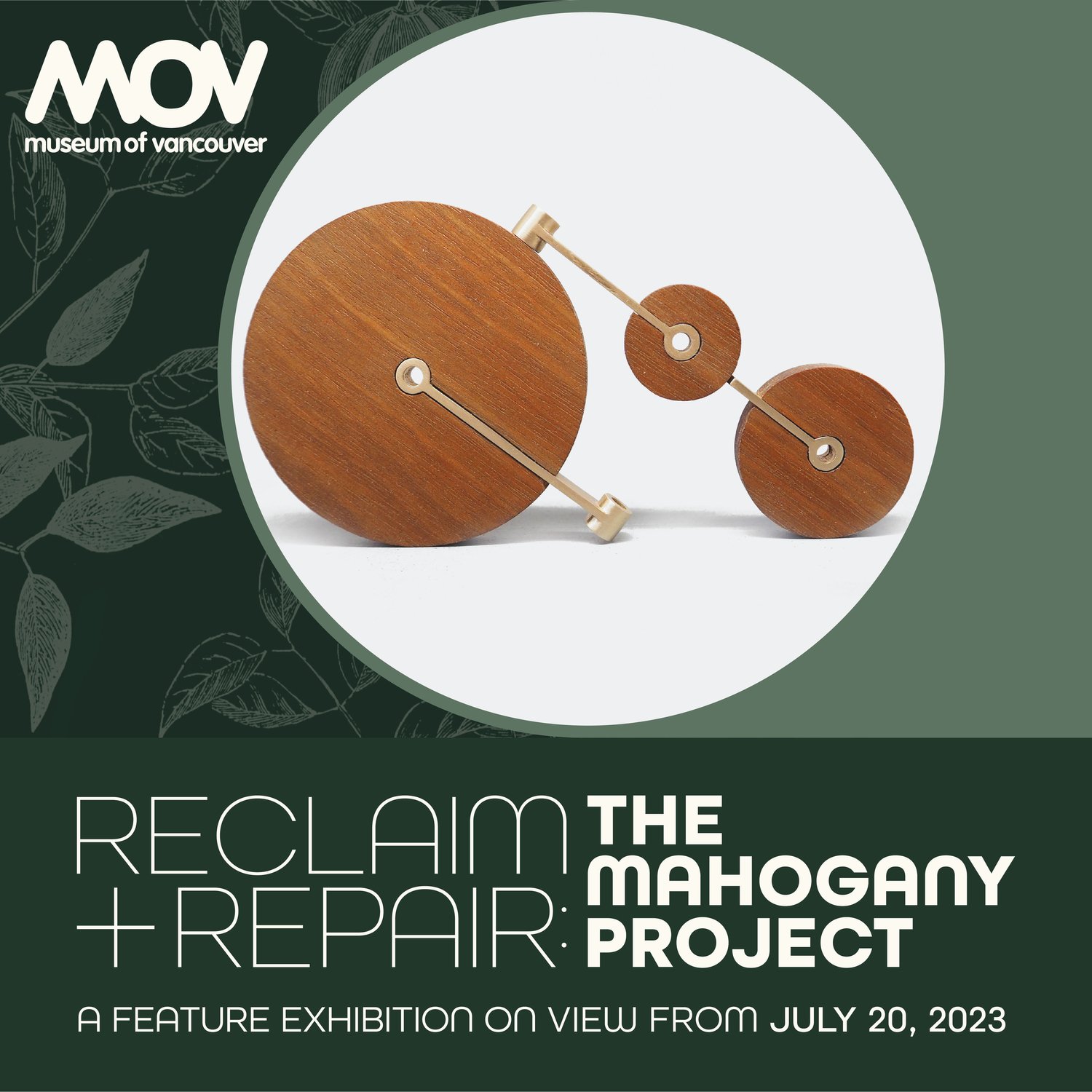 Exhibition Details
Reclaim + Repair: The Mahogany Project
July 20 – August 7, 2023
Museum of Vancouver
Vancouver, BC