Geoffrey Massey
Years 1924-2020
Architect (ret), FRAIC
WCML Feature Masters of West Coast Modernism – 2017.09.12
Geoffrey Massey was an architect of legendary status in Canada. He was a pioneering giant of the West Coast Modern movement in British Columbia, a visionary urban planner with a focus on pedestrian-friendly densification, and a pivotal contributor to the development of Granville Island, the mountain village of Whistler, and Hernando Island. Along with his former business partner, Arthur Erickson, Geoffrey was involved in the creation of some of the most iconic modernist buildings in Vancouver and beyond. His dedication to design ingenuity, deep respect for nature and context, and entrepreneurial spirit, touched our built environment in innumerable and extraordinary ways befitting of the name Massey.
The Massey name, of English-origin, has an illustrious and impactable lineage in the context of Canada's national history. Geoffrey's father, Raymond Massey, was the famous Canadian film and stage actor, nominated for an Academy Award for Best Actor for the 1940 film "Abe Lincoln in Illinois."[3] Daniel Massey, Geoffrey's grandfather, co-owned the Massey-Harris farm implements company of Canada, once regarded as the largest agricultural equipment maker in the British Empire. The Right Honorable Vincent Massey, Geoffrey's uncle, was a Canadian diplomat and the first Canadian-born Governor General of Canada post Confederation. Vincent, through his political and philanthropic works, was responsible for heading the 1949 Massey Commission examining Canada's cultural needs (the Royal Commission on National Development in the Arts, Letters and Sciences), the final report of which led to the creation of the National Library of Canada and the Canada Council for the Arts, among others. He, too, through his stewardship of the Massey Foundation, initiated the Massey Medals (1950) known now as the Governor General's Medals in Architecture, the Massey Lectures (1961), and the creation of the Ron Thom-designed Massey College (1963).[4][5]
Geoffrey Massey was born in London, England on October 29, 1924, to Margery Fremantle and Raymond Massey. In 1936, as Raymond was called to the lights of New York's Broadway, Geoffrey followed his father to the United States, enlisting in the Canadian Armed Forces after high school. On the Government's offer of "land or education" for veterans, Geoffrey chose education: he graduated with a B.A. from Harvard College in 1949, and a Master of Architecture from the Harvard Graduate School of Design in 1952 (during Walter Gropius' tenure). Following his studies, Geoffrey practiced in Montréal for a period before migrating to the west coast.
In 1953, Geoffrey made the move to Vancouver, landing at a time when the area was becoming an epicentre for architectural and cultural ingenuity and experimentation. His arrival was marked by two new friendships: the first, with renowned artist, educator, and design advocate B.C. Binning. The second with Binning's student, a young architect named Arthur Erickson, who introduced him to a young woman named Ruth, and whom Geoffrey would later join to create the Erickson/Massey partnership. Ruth commissioned the pair to design a home near Whytecliff Park, which would become known as the Killam-Massey House (1955), a modern, one-storey rectangular pavilion sited atop a long, rocky promontory in Howe Sound. Having struck up a relationship over the course of the build, Ruth and Geoffrey were married upon completion of construction. They raised four children in an environment abound with art and architecture – a meld that was characteristic of the burgeoning West Coast Modern design ethos.
From 1953 to 1957, while employed at Thompson, Berwick & Pratt, Geoffrey and Arthur would moonlight on the designs of houses that would become synonymous with exemplary West Coast Modern design, including the aforementioned Killam-Massey House, the first home for Gordon and Marion Smith (1960), and the Graham House (1962). The distinguished partnership of Erickson/Massey Architects, however, was solidified in 1962 with the winning submission for Simon Fraser University. Under their vision and direction, design and construction of the sprawling mountaintop campus was completed with architects William R. Rhone & Randle Iredale; Zoltan Kiss; Duncan McNab, Harry Lee, and David Logan; and Robert F. Harrison. With the success of Simon Fraser, Erickson/Massey would go on to create some of the west coast's most iconic architecture, and bring up a generation of architects, including Bo Helliwell, Bruno Freschi, Daniel Evan White, and Nick Milkovich, among others. Works of the Erickson/Massey team included Project 56 and 58, conceptually centered on the idea of urban high-rises and a pedestrian-focused downtown core, which would become the foundation of Vancouver's West End. Others included the Man in the Community Pavilion at Expo '67 in Montréal, the Canadian Pavilion at Expo '70 in Osaka, the MacMillan Bloedel Building (1968), along with numerous modern residences inspired by the west coast. A selection of these homes includes the Staples House (1966), Fuldauer House (1966), Catton House (1968), Whistler Highlands (1968), and Simons House (1969). The partnership disbanded in 1972, but not before their body of work would garner the firm eight Massey Medals for Architecture. In 2016, Simon Fraser University awarded Geoffrey Massey an Honorary Doctor of Laws, honoris causa.
Geoffrey's career was guided by design ingenuity, appreciation for nature and context, and his entrepreneurial spirit. He played a pivotal role in the overall development of Hernando Island, designing several of its private residences including his family's own cottage in 1973. In the 1970s, as an avid skier, he designed and developed ski chalets, resort lodges, and condominiums (a new living typology at the time) in the resort town of Whistler. He also co-founded the Garibaldi Whistler Development Company, which, although unsuccessful in its bid, proposed plans to host the 1968 Olympic Winter Games.[6] In Vancouver, Geoffrey served as an Alderman with Vancouver City Council, advisor to the City's planning commission, a board member of the Greater Vancouver Regional District, and a Trustee for the Granville Island Trust. In his civic work, he was a part of the team responsible for reversing course on the construction of a planned inner-city highway, a result regarded as pivotal in shaping the future direction of Vancouver's city plan and celebrated still to this day.[6] In 1978, Geoffrey formed the Coal Harbour Architectural Group with architects Procter LaMare and Wing Ting Leung, working on several residential, commercial, and institutional projects, including buildings for the Expo '86 in Vancouver.
Later in life, Geoffrey would continue to do design work for family and friends in a studio tucked away in a lush garden residence in West Vancouver, as well as remain active in the community. In 2013, upon the formation of the West Coast Modern League, Geoffrey would join as one of our founding directors, helping to guide the original mandate of the League and its future direction, a role he remained active in until his passing on December 1, 2020.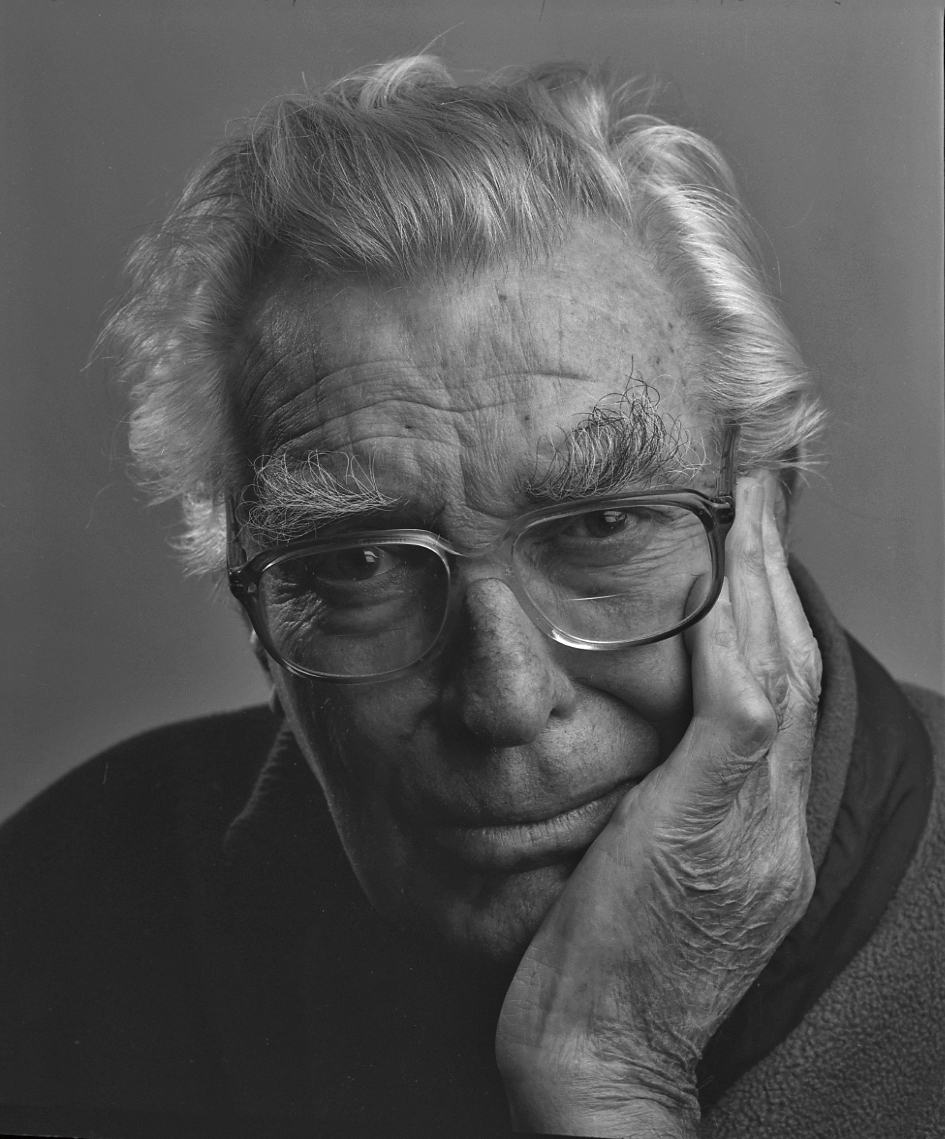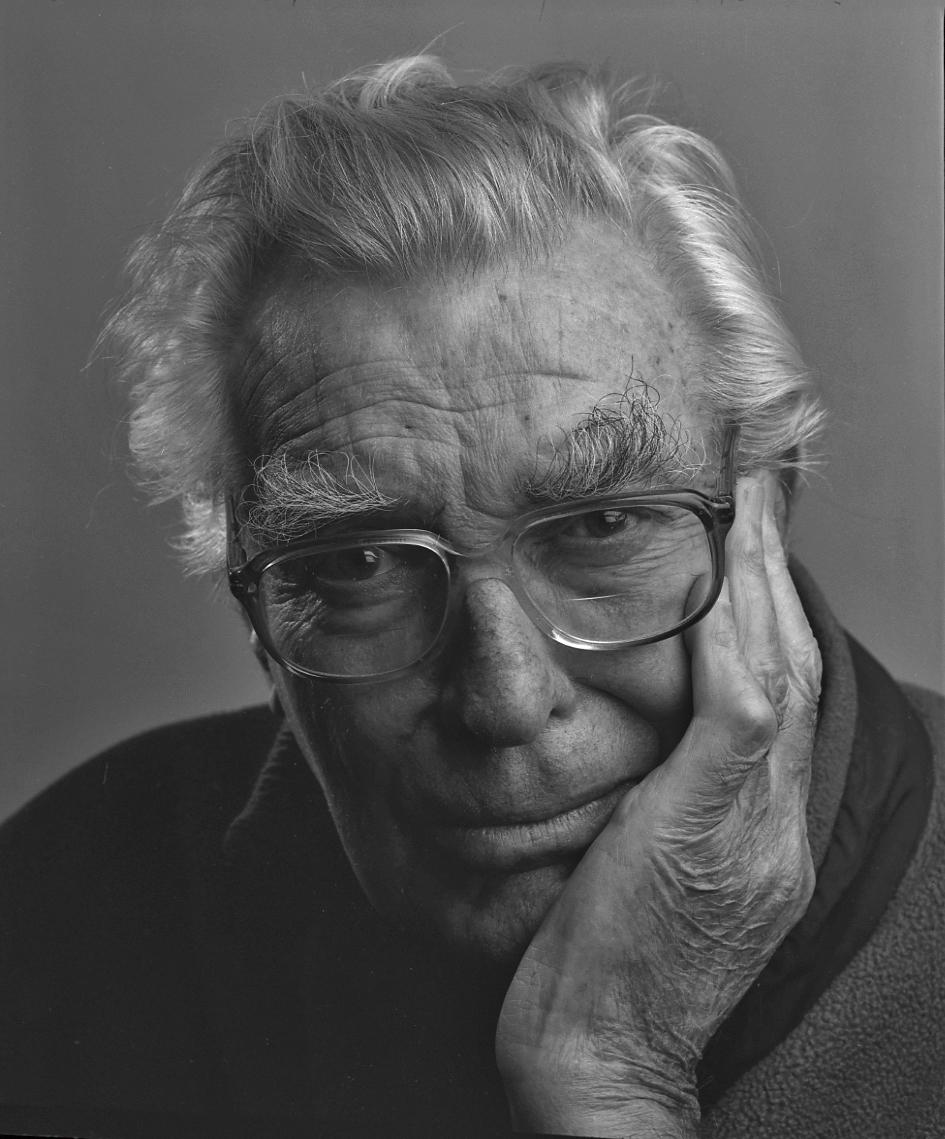 Sources
Geoffrey Massey (August 2017). Interview with Steve Gairns and Kim Smith.
Geoffrey Massey Personal Archives
Mementos
In 2017, as part of the League's inaugural event in the Masters of West Coast Modernism series, Geoffrey was asked to select a series of objects, mementos of influence and significance to his life and career in architecture. Geoffrey selected the following objects.
B.C. Binning, Untitled, c. 1960s (Addition, 1970s)
Oil on Board
Gift to the Architect from B.C. Binning
This painting was a gift to Geoffrey Massey and his family in the 1960s following the birth of their first three children. The design, a series of boats each adorning the names of Geoff and Ruth's children, lay out in humorous and whimsical assembly. reminiscent of their love for sailing and the innocence of childhood. Binning was a long-time friend of Geoff's, playing a critical in role in what would become a remarkable partnership with Arthur Erickson. Symbolized by the myriad of Binning drawings and paintings that warmingly adorned the walls of Geoff's home, this deep friendship speaks to the profound associations between the artistic and architectural worlds in the golden age of West Coast Modernism. Geoff fondly recalled that, in the 1970s following the birth of his daughter, Binning retrieved the painting only to return it shortly thereafter with a fourth boat added to complete the fleet.
INSERT IMAGE
Geoffrey Massey, Collage.
Found Objects on Wood
Constructed with wood molds previously used to produce metal castings, this collage – a creation of Geoffrey Massey – is the remnant of an abandoned foundry from False Creek's industrialized past. The foundry neighboured Geoff's office in False Creek and was scheduled to be demolished. Like any good architect in the presence of a decaying structure, Geoff explored the building before its demise; in an attic high above the production floor, Geoff came upon a treasure trove of wood molds, much of them in mint condition. He returned to the site to collect as much of the material as he could transport and, following on his entrepreneurial spirit, later rented an empty shop in Gastown to sell his findings. He kept the most prized objects for himself.
INSERT IMAGE
Stowe School
Originally built as the majestic aristocratic Stowe House in 1672 – the palatial seat of the Dukes of Buckingham – this neo-classical residence, with its expansive gardens and park, was converted to a boarding-school in 1922. Geoffrey Massey attended the school in his early adolescent years. With its expansive ornamented architecture, picturesque landscape, and pavilions scattered throughout the grounds, the estate instilled a sense of place and the important role that architecture plays in creating holistic, experiential environments by design. While he did not necessarily realize its impact of the time, Geoff recalled that it was during this period – amongst this beautiful and impressive environment – that he first became interested in architecture.
INSERT IMAGE