Remembering Peter Cardew, 1939-2020
Vancouver, and indeed Canada, has lost one of its great architects. We join so many in our community who are deeply saddened by the passing of our friend Peter Cardew, a legendary architect whose ingenuity, insightfulness, dedication to craft, and mentorship, has had an immeasurable impact on the west coast and further afield.
Peter Cardew settled in Vancouver in 1966, first working with Rhone & Iredale Architects before launching his own practice, Peter Cardew Architects, in 1980. With an extraordinary body of work encompassing a wide array of building typologies, Peter marked our built environment with some of our most celebrated and recognizable buildings. He was the recipient of numerous accolades over the course of his fruitful career, including the 2012 RAIC Gold Medal in which the jury declared Peter "an architect to be admired and emulated." He leaves a beautiful legacy of modernist design and culture that will continue to inspire future generations. Our city is better for his contributions.
The League was fortunate to have worked with Peter in 2018, in what was a calm, heartwarming, and spirited collaboration. It was a sincere joy, and we are grateful to have had the opportunity. To his family, friends, and those who worked closely with him over the years, we offer our heartfelt condolences.
Peter Cardew
August 6, 1939 – October 26, 2020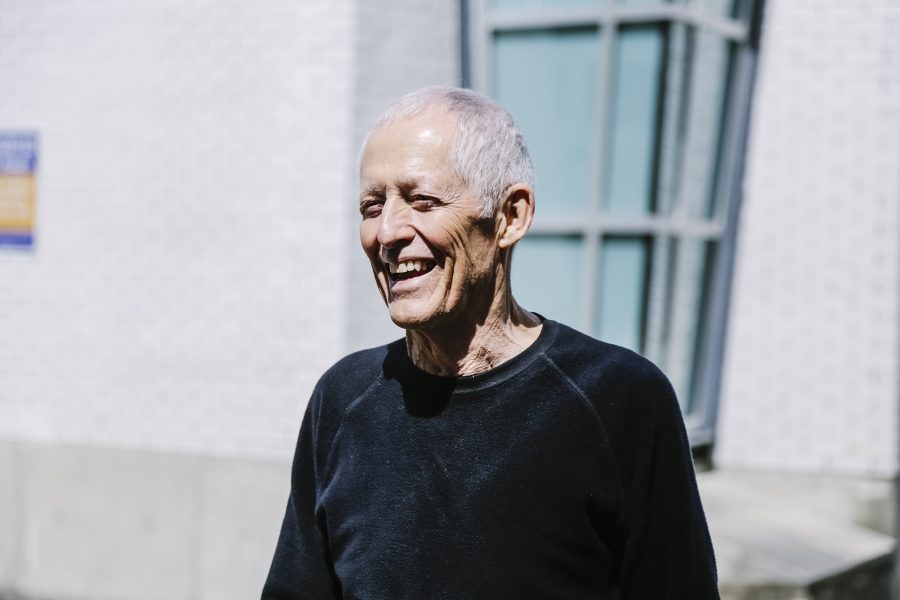 A Biography of Peter Cardew, in His Own Words
Born on August 6, 1939, twenty-six days prior to the outbreak of World War II, Peter grew up in the rural village of West Horsley, situated in the direct flight path between Germany and London. Six years later, at his belated christening in Horsley's AD 1030 Saxon Church, Peter encountered, for the first time, minimalist design in the simplicity of the stone font in which he was being baptized. Only later did he learn that, prior to the 16th century Reformation, this font's exterior was extremely ornate, that is until Oliver Cromwell and the Puritans, the first Modernists, obliterated the sacrilegious decorations leaving the font unadorned yet fully functional to this day.
For a time during the war, Peter was evacuated to the town of Oswaldtwistle in Lancashire, where his lasting appreciation for the places, the peoples, and the early buildings of the Industrial Revolution in the North of England began.
In the 1950's, following the wartime of frugal simplicity, attitudes were in flux: some wanted a return to the old ways, while the young saw an opportunity to build both culturally and socially a new "…Jerusalem in England's green and pleasant Land." For the young, the outward manifestation of a new world was through music and fashion. When first hearing the amazing Elvis Presley's "That's All Right Mama" in 1954, the same year that food rationing ended in England, Peter felt the excitement and necessity of change, so after graduation in 1957 and after a heated argument over the design of modern furniture with the loving but close-minded aunt who raised him in Horsley, it was mutually agreed that he should leave home. He was curious yet unknowledgeable about architecture so, before applying to schools, he started working in a four person office in Guildford, now the largest office in the UK. His architectural salary was one pound per week, which he augmented on weekends as a beater for pheasant shoots in the woods and fields of Horsley–a job for which he was paid one pound a day, plus a pint of beer at lunchtime, plus one pheasant. This was his first inkling that architecture was not the most lucrative of professions. None-the-less, after a year he enrolled in Kingston School of Art, Department of Architecture. The six year programme included a twelve month term of practice of an architect's office for which he moved to Stuttgart, Germany.
Capitalizing on the varied opportunities in a small office, he asked for and was given the responsibility for a small pavilion in a park. This was only fifteen years after the end of the War and as he spoke no German and his colleagues and the contractors spoke no English, his principal communication, both in office and on site, was through copious and extremely detailed drawings. This invaluable experience confirmed his belief that the craft of architecture has to be thoroughly mastered before the art can be practiced in an authentic and enduring way. This norm in most professions is inexplicably lacking in architectural education.
Following graduation and a few years of practice in London, Peter was offered a partnership in a small firm but felt he had too little knowledge of the world to settle down, so he left England in 1966. In Vancouver, he joined Rhone and Iredale, a particularly progressive firm that encouraged and facilitated design independence within the structure of the firm. Eventually he was offered partnership but concluded the generational gap too limiting and so established Peter Cardew Architects in 1980.
Architecture today is still expressed through the paradigm of the Industrial Revolution. We are now at the start of a new revolution, and one wonders how will architecture, which has been the most visible and lasting manifestation of society's goals, transform to reflect the unprecedented changes resulting from the digital revolution?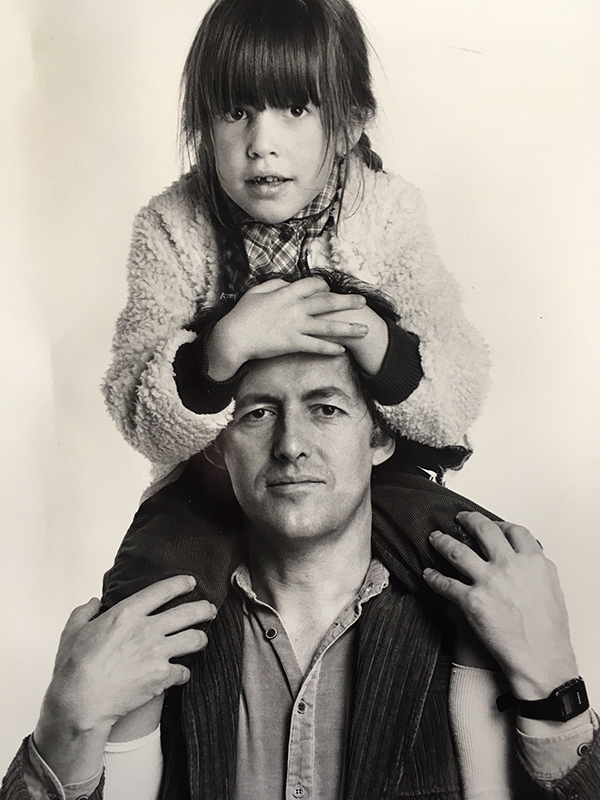 In Memoriam
Select Projects