Remembering Blanche Lemco van Ginkel, 1923–2022
VANCOUVER: One of Canada's leading modernist architects, Blanche Lemco van Ginkel, whose impact reverberated across the country over the course of her six-decade career, passed away on October 20th at the age of 98. An architect, planner, educator, author, and advocate for women in the design professions, van Ginkel's work was deeply rooted in architecture's duty towards social responsibility and in celebrating cultural and collective values. She was a forward-thinking pioneer in urban planning and in advocacy for the protection of heritage districts, championing pedestrian-focused design and encouraging the revitalization of districts such as Old Montreal. She leaves a modern design legacy that our urban environments are better for. We join the Canadian design community and abroad in celebrating the boldness and tenacity of her modern architectural vision, and the immeasurable impact she has had on the design disciplines.
Blanche Lemco van Ginkel was born in London, England, in 1923. She would be raised in the UK until the age of thirteen, relocating to Montreal with her mother and siblings. Among the first group of women to be accepted into McGill's School of Architecture, she graduated with a Bachelor of Architecture in 1945, and later a Master of City Planning from Harvard University in 1950. Following her studies, she would take up a number of positions in municipal planning and architecture, most notably working in Le Corbusier's atelier on the rooftop terrace of the iconic Unité d'Habitation in Marseille, France.
Blanche spent much of her career in partnership with her husband Sandy van Ginkel. The pair met in 1953, married in 1956, and would launch van Ginkel Associates in 1957. The firm's notable achievements included saving the historical district of Old Montreal, a success that led to the creation of the urban planning profession in Canada. The firm was also involved in the preliminary planning for the 1967 Canadian World Exhibition in Montreal, a study of urban circulation in midtown Manhattan in 1970-72, and the preservation of Montreal's Mount Royal. Other projects included designs for the town planning of Meadowvale, Bowring Park in St. John's, and It Can be Done, a film for the US State Department.
In addition to her professional endeavours, Blanche Lemco van Ginkel was also a committed educator, taking up positions at the University of Pennsylvania (1951-1957), the Graduate School of Design at Harvard University (1958/1971/1975), the Université de Montréal (1961-1970), McGill University (1971-1977), and at the University of Toronto (1977-1993), where she would later become Dean. She was also an active member of the architecture community, serving on the board of the Association of Collegiate Schools of Architecture (ACSA), and various accreditation committees.
"Architecture is a cultural pursuit and those who practice it, or are allowed to practice it, reflect our culture, our mores, our attitudes, in Canada as elsewhere." – Blanche Lemco van Ginkel [1]
Among her wide array of professional achievements, Blanche Lemco van Ginkel was also a champion for women in design, recognized for her many firsts: the first female dean of a North American school of architecture; first female fellow of the Royal Architectural Institute of Canada (RAIC); first female president of the Association of Collegiate Schools of Architecture (ACSA); first female professor at the University of Pennsylvania; first female councillor of the Town Planning Institute of Canada; first female member of the Royal Canadian Academy of Arts. She was also afierce a dvocate for women in the design professions through numerous publications, speaking engagements, and exhibitions.
Blanche Lemco van Ginkel
December 14, 1923 – October 20, 2022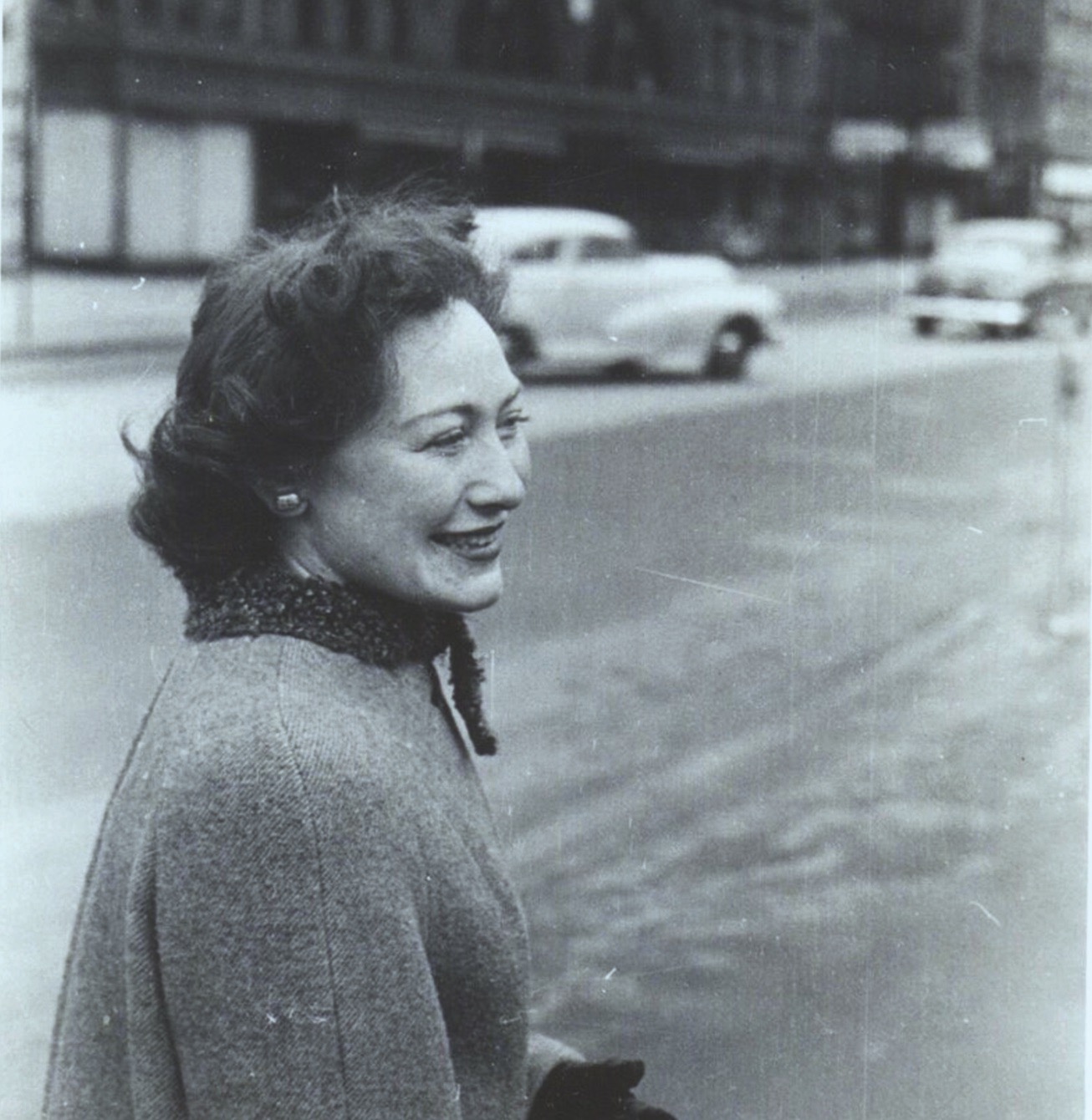 [1] Adams, Annmarie & Tanya Southcott (McGill University). Pioneering Women of American Architecture. Beverly Willis Architecture Foundation.
In Memoriam