On the Boards: Scott & Scott Architects – 2023.11.28
November 28, 2023 from 5:00–7:00pm
Local Speaker Series
Presented by the West Coast Modern League
Hosted by Inform Interiors, 50 Water Street, Vancouver, BC
The West Coast Modern League was joined by architect duo Susan Scott and David Scott, of Scott & Scott Architects, for an "On the Boards" talk. An ongoing speaker series, On the Boards turns focus on our local designers, to those who are carrying on the strong history of design that we have here in Vancouver, to provide an opportunity for the community to come together, to share in recent works being undertaken right here in our own backyard, and to offer inspiration to us all. For this autumn lecture, Susan and David presented recent works and/or projects currently underway.
Recording to be posted soon.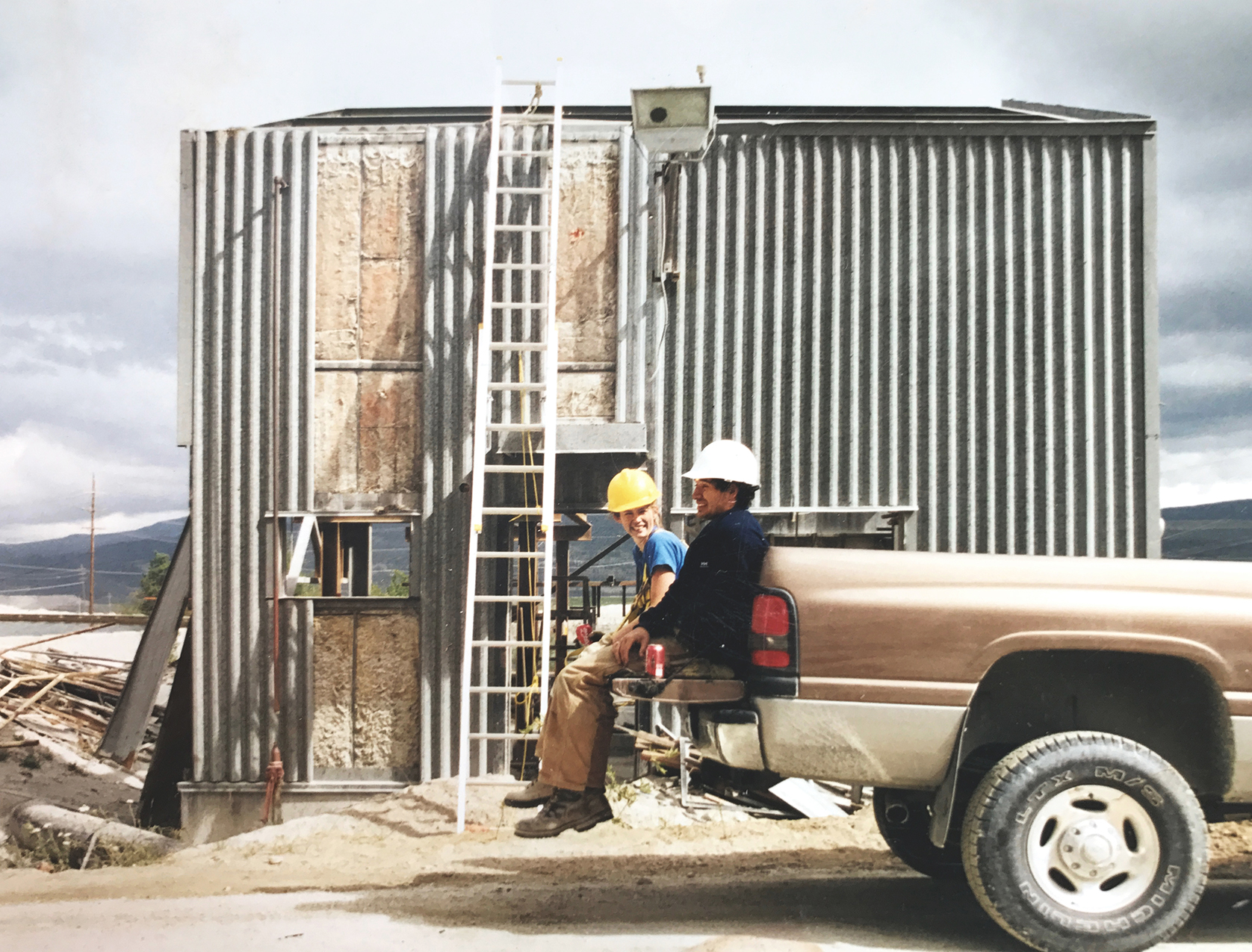 ---
Meet the Speakers
Scott + Scott Architects
Susan and David Scott established their architecture and design practice in 2012. Their work has been featured in print and web publications worldwide including books by publishers Taschen, Gestalten and Phaidon. In 2014 they were awarded an Architizer A+ award for the design and construction of their Alpine Cabin project. Their work was featured in the Twenty + Change: Next Generation exhibition of 12 emerging Canadian practices at the Urbanspace Gallery in Toronto. In 2016 they were both awarded The Royal Architectural Institute of Canada Young Architect Award and the Restaurant and Design Award for Best Americas Restaurant for Torafuku. In 2017 they were selected to present their work as a recipient of the Architectural League of New York's Emerging Voices Award and in 2022 they were selected as speakers for the Alaska Design Forum.
After 12 years of practice at prominent Canadian firms, the couple built a street level studio within their home, in a former grocery shop off of Main Street in Vancouver. The practice includes a workshop for the completion of industrial design, proto-typing and material research. They have completed and are currently completing work in varying regions (remote, rural, urban) along the West coast, in the Mountains of Colorado and Toronto including refurbishment and building upgrade work on dense urban sites and new construction in challenging and sensitive geographic situations where environmental factors demand highly considered solutions.
[Images 1, 3, 5, 6] Scott & Scott Architects.
[Images 2, 4, 7] Thurston Empson.
[Image 8] Broadwell Metal.
---
Comments & Inquiries:
Please email [email protected]
Follow us:
Instagram / Facebook / Twitter