On November 22nd, join Urbanarium Studio for a collaborative studio with Callister Brewing, exploring new forms and possibilities of small, local manufacturing and production spaces.
From a vacancy rate of 1.2% on commercial spaces in Vancouver, increased commercial rents (which are not capped in the same way as residential rents), and the burdens of property taxes, building maintenance, commercial utility costs, to restrictive zoning and policy provisions, small manufacturers and businesses are facing overwhelming obstacles to staying afloat. These conditions are leaving little room for them to continue to thrive locally and over the last few years we've seen more and more beloved businesses shut their doors.
Shared spaces like artist studios, co-working facilities and commissary kitchens exist as more affordable options for businesses. By approaching things creatively, would it be possible to shift to a new model that would reduce or remove the financial stressors local manufacturers are facing? Might collaborations between businesses support circular economies, shared space and stronger, more vibrant communities? What design ideas and approaches could foster these relationships?
In this special collaboration with Callister Brewing, at the brewery, we'll learn about the challenges and constraints small manufacturers are facing and come up with designs that could support circular economies, shared space and long-term business.
Callister was the first co-working, collaborative brewery of its kind in Canada, opening their doors in 2015 and supporting talented independent brewers to start their business by creating accessibility to equipment, commercial facilities, and keen local customers. Over five years, they invited 10 different brewing teams to brew and sell their own beers with them and learn what it takes behind the scenes.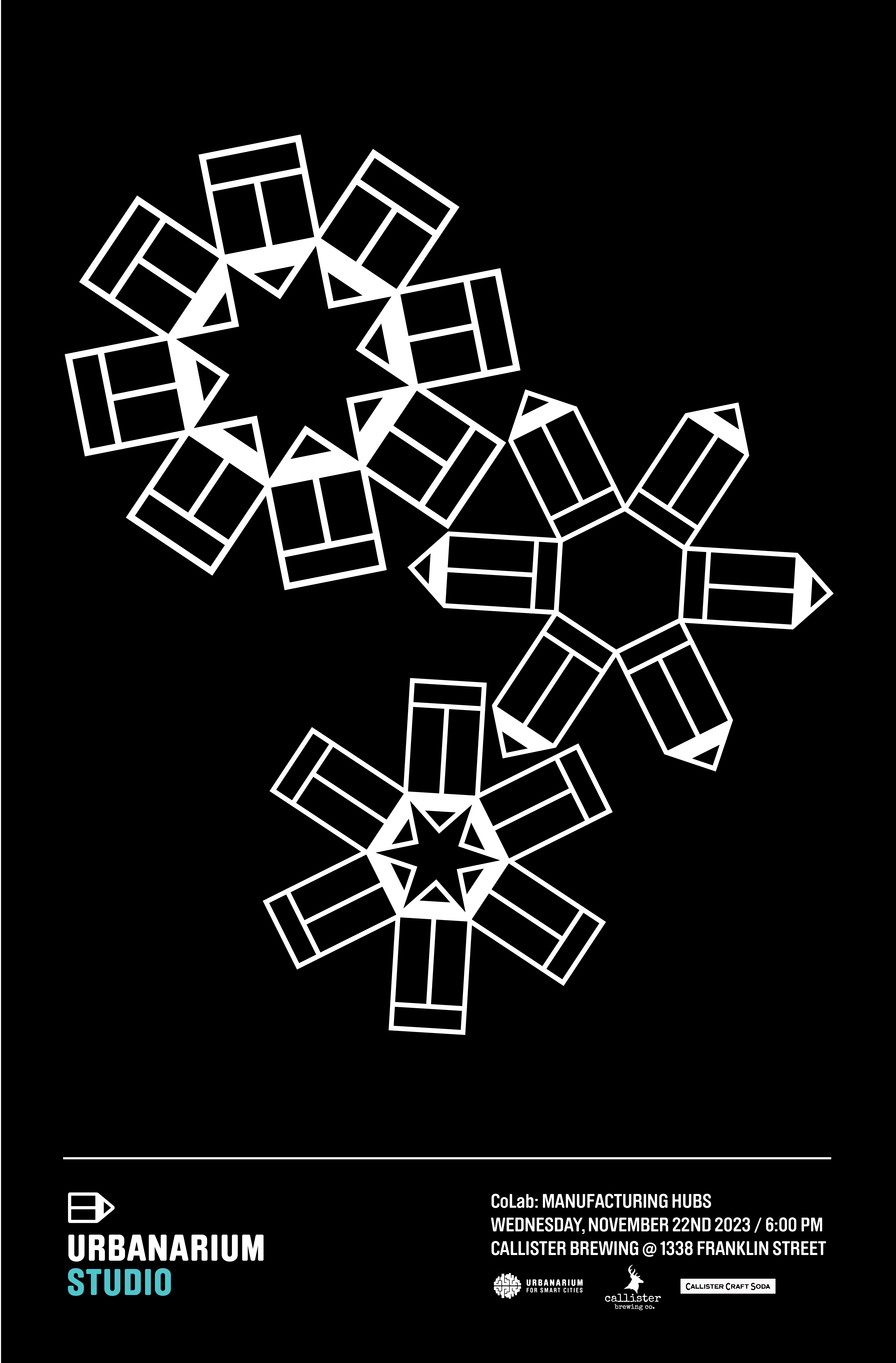 Event Details
CoLab: Manufacturing Hubs | Urbanarium Studio
November 22, 2023 | 6:00pm
Callister Brewing
1338 Franklin Street
Vancouver, BC