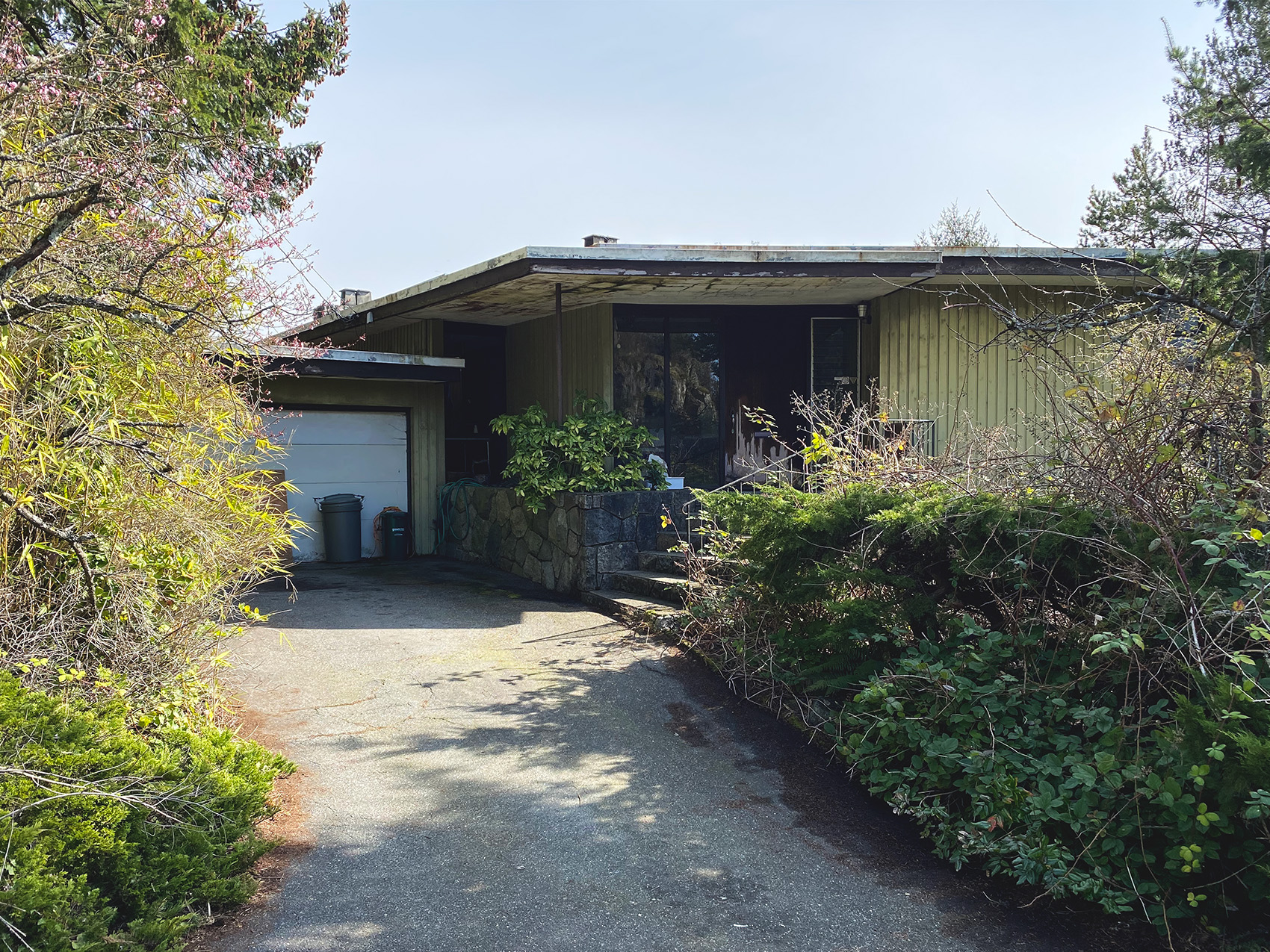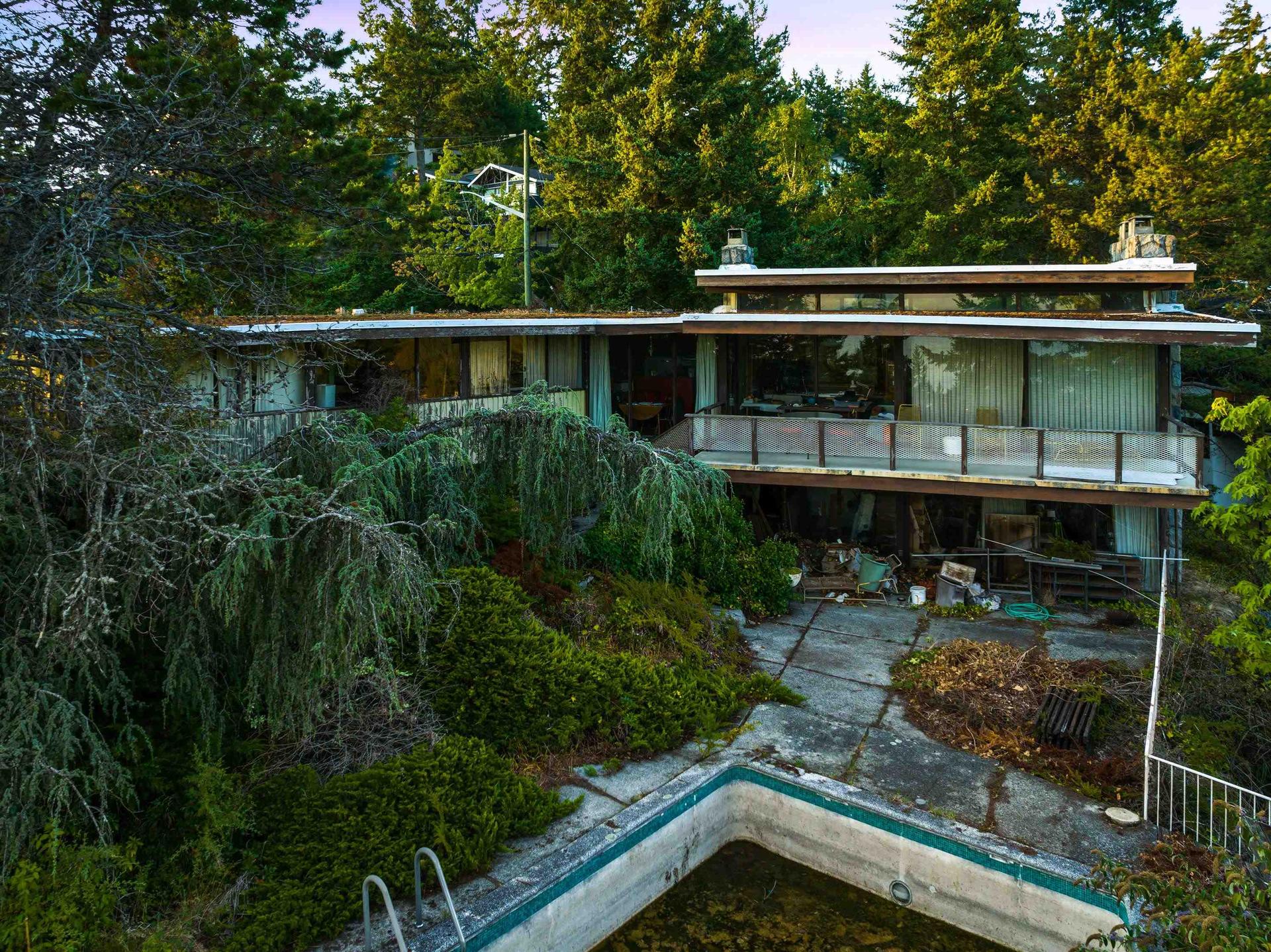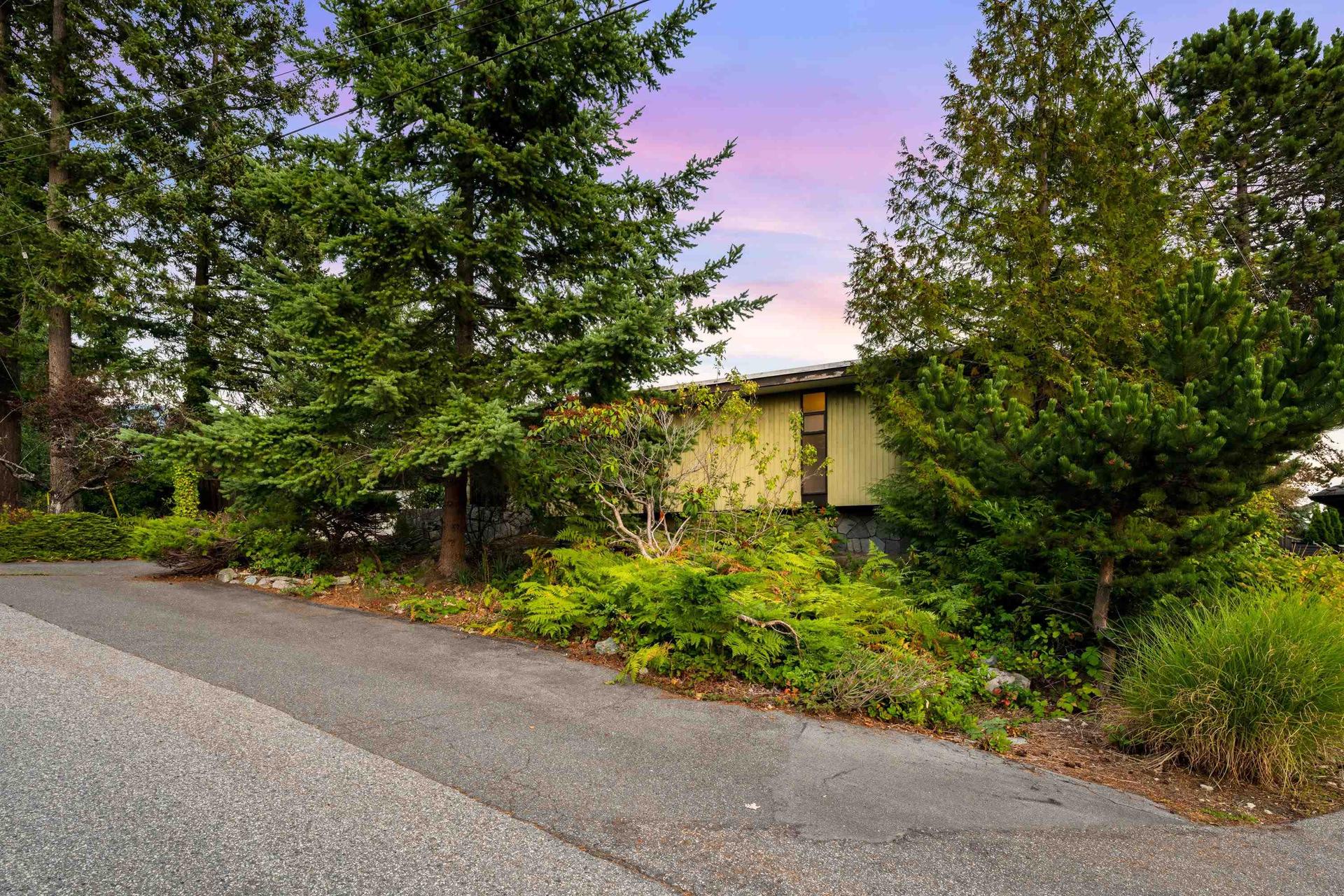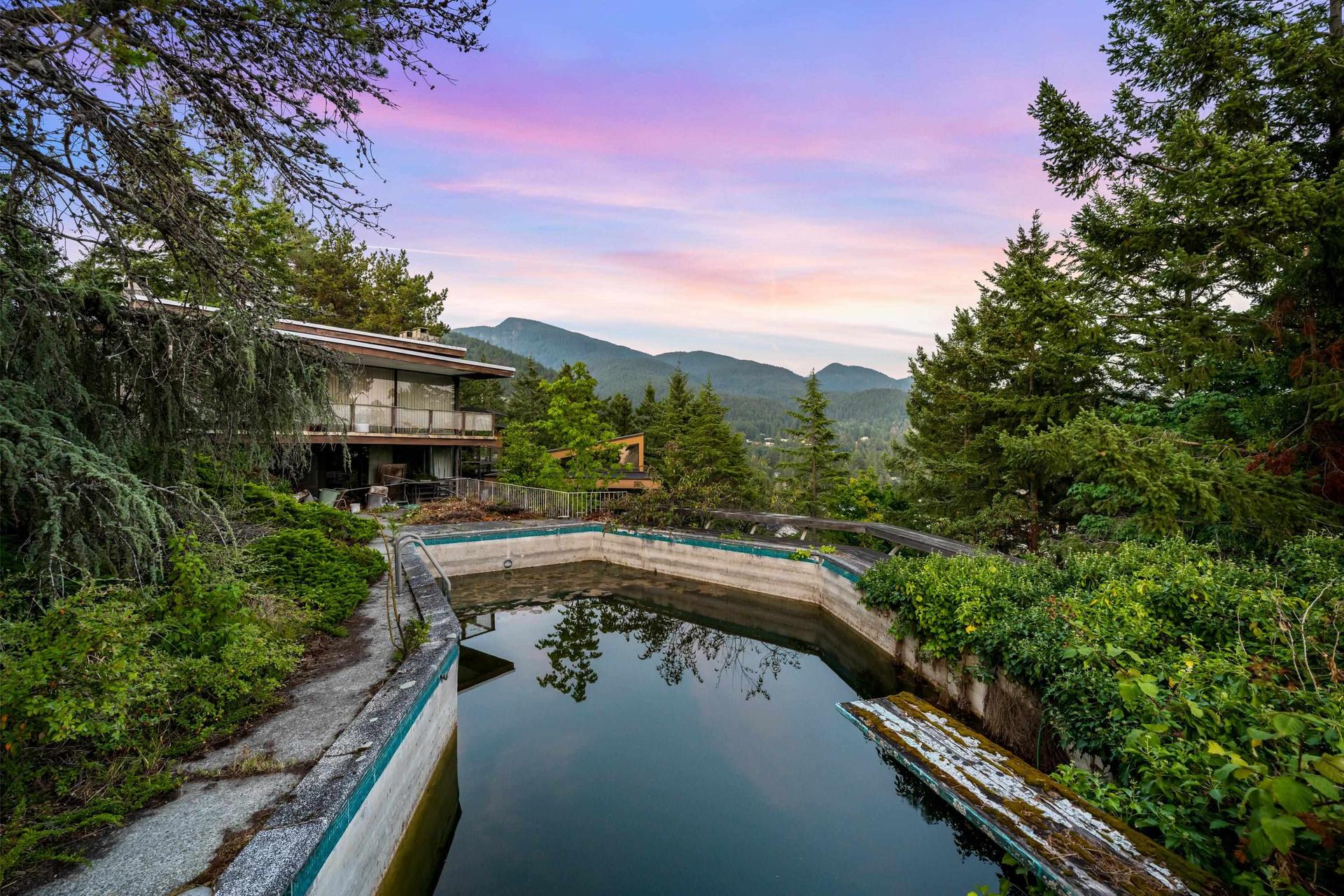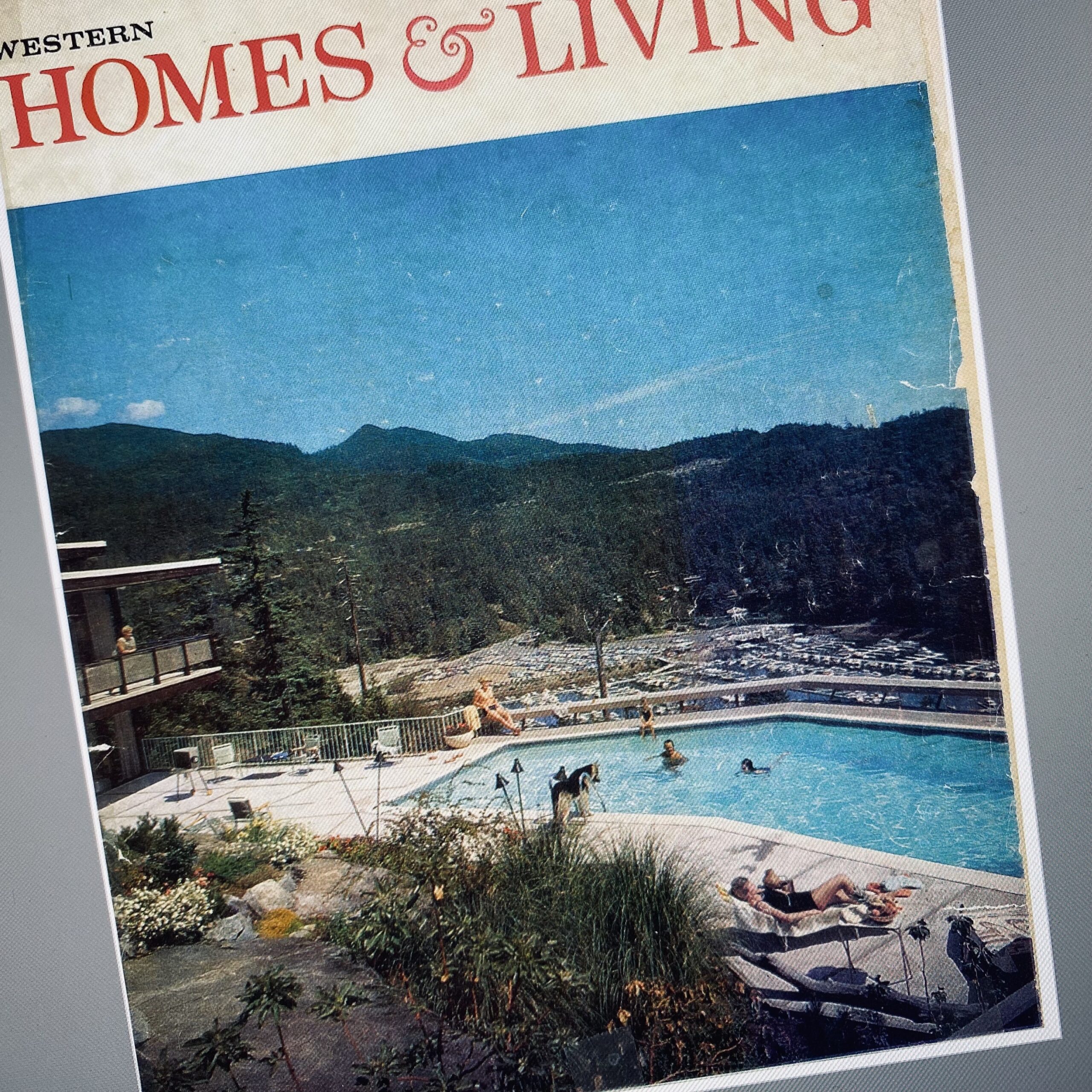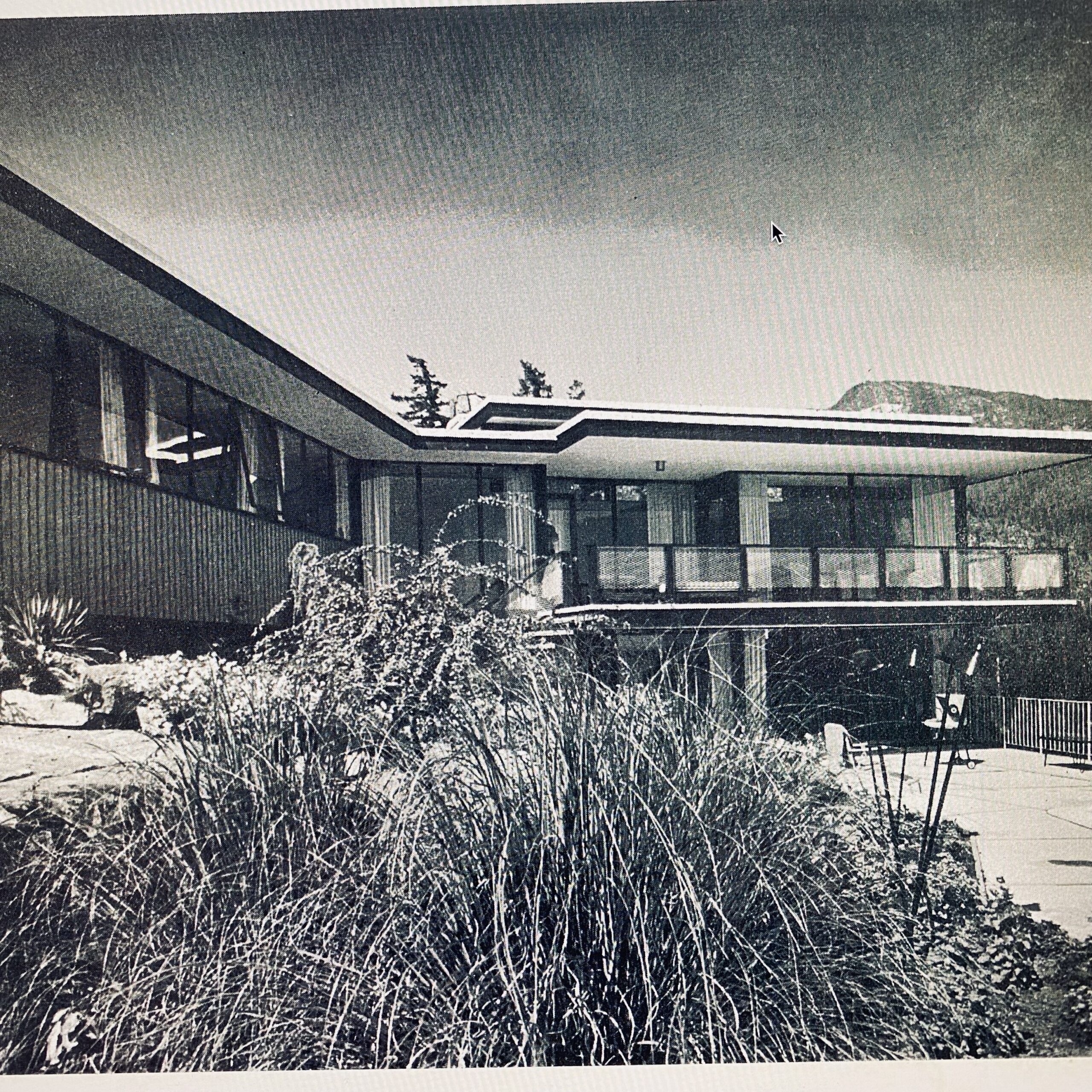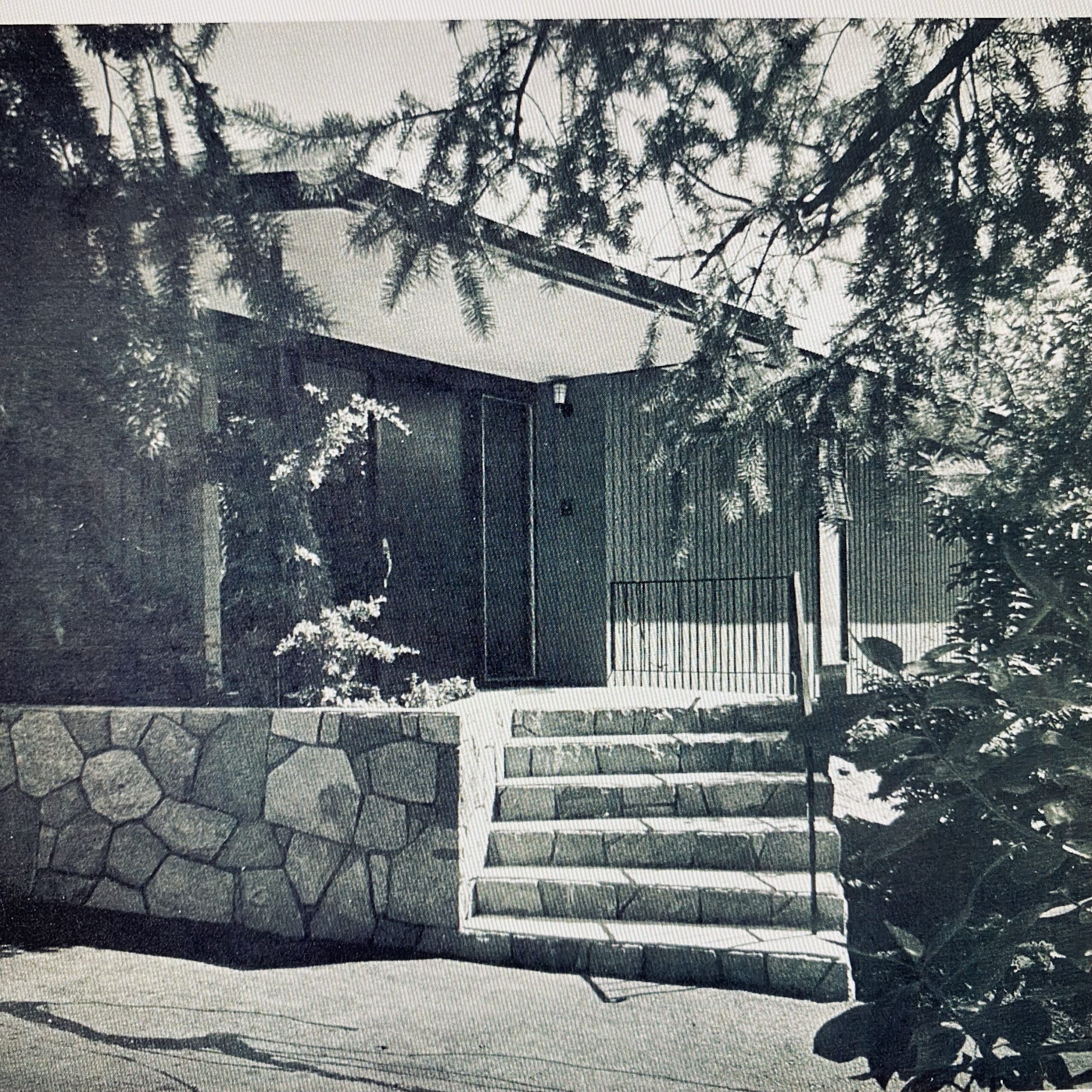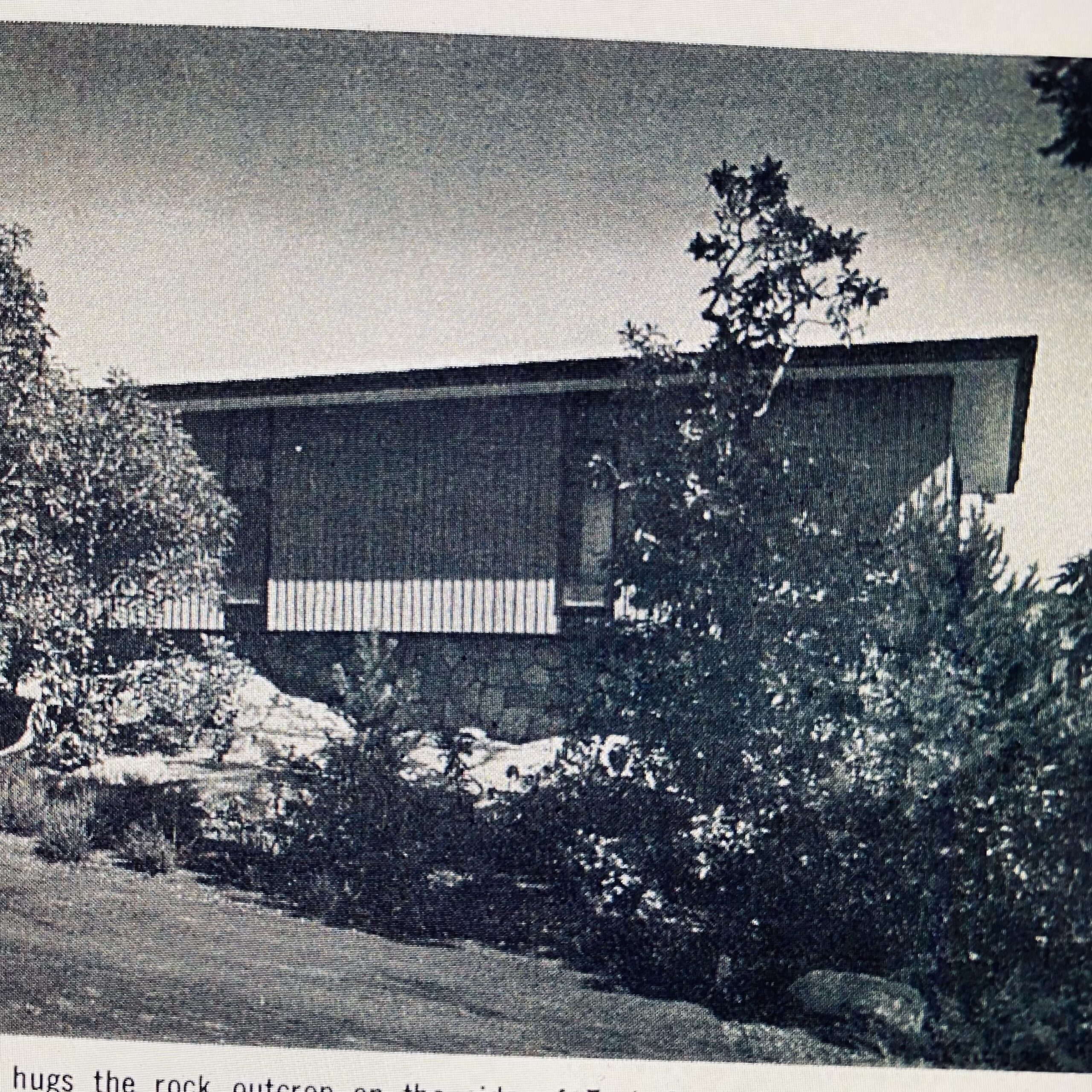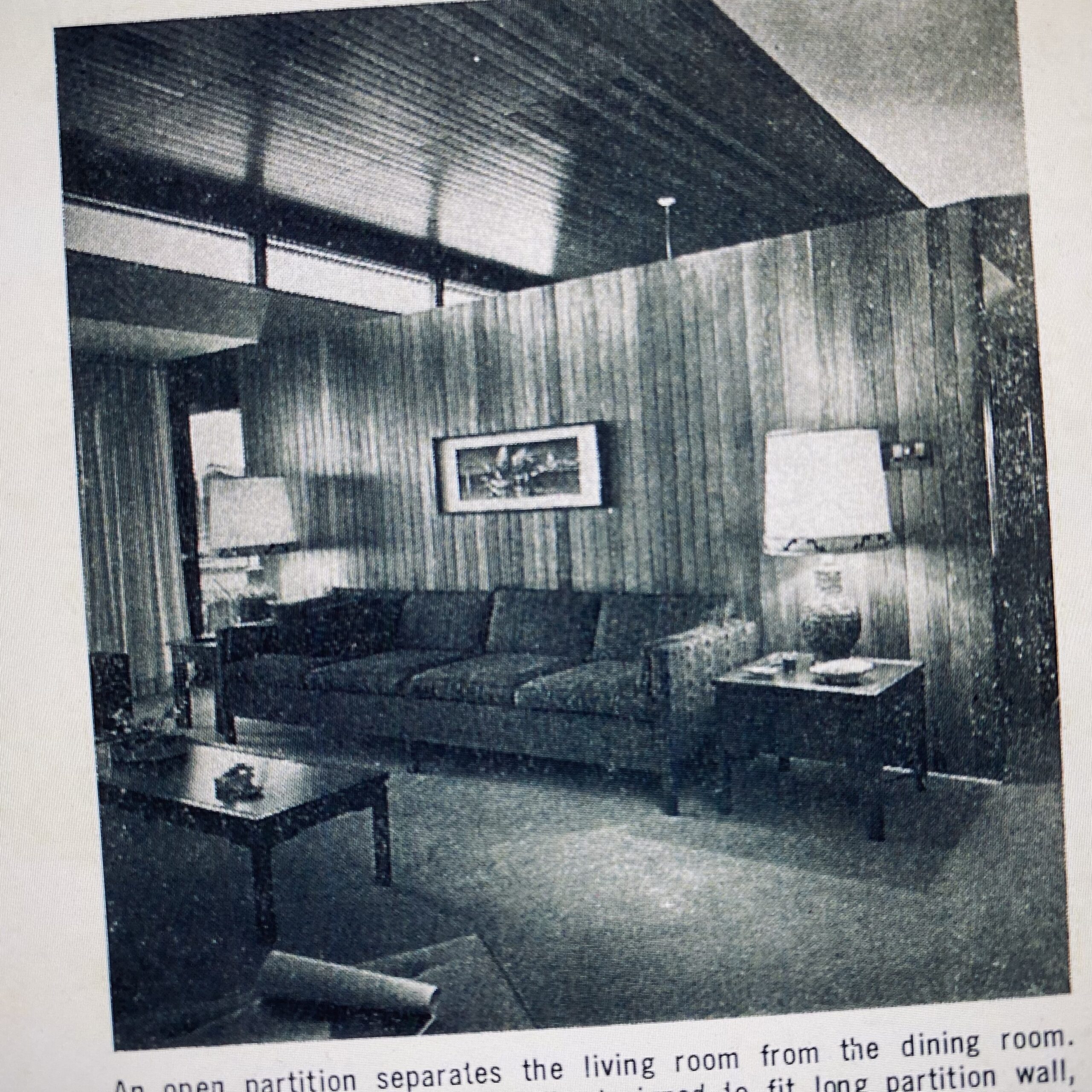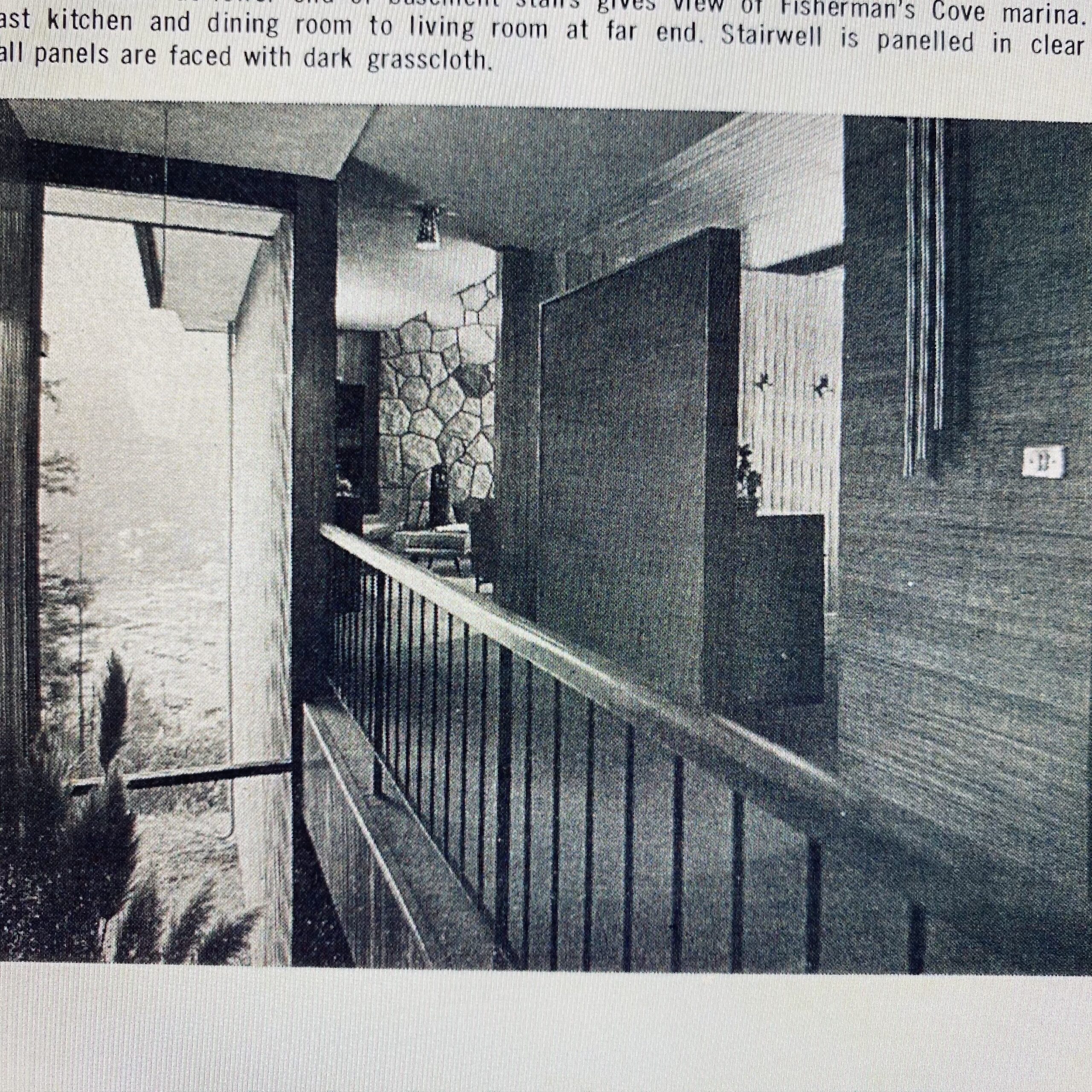 Challier House, 1961
Constructed 1961
Location West Vancouver, BC
Architect James R. Tettamanti
Landscape Architect Raoul Robillard
Use Dwelling
Challier House was originally built in 1961 and, while Challier was himself an architect, the home was designed by James R. Tettamanti with landscape by Raoul Robillard.
Of the design, "the steep and rocky site presented a challenge to architect Jim Tettamanti. The easiest part was the front thirty feet. Behind this was a dome of rock. Tettamanti came up with an open-V floor plan that angled to the view, and placed the entrance and bedroom wing parallel to the road on a shallow stone foundation. The other arm of the V extended over the hill and provided a recreation room on the lower level opening to the extensive concrete deck and swimming pool. From the road the low-level, flat-roof house presents a modest profile with few windows. On the view side, however, the V-shaped plan exposes the spacious indoor and outdoor living areas to one of the finest setting in the Lower Mainland."[1]

Herbert Challier was a graduate of UBC architecture and would go on to work for McCarter Nairne before establishing his own private practice based first in Yaletown and eventually out of this home. Over his career, Challier had a history of working on theatre designs and is credited for designing Grouse Mountain's "Theatre in the Sky." He was also a varsity rower and a skier on the Whistler Ski Patrol.

This was not Herb Challier's first home on the North Shore. The Challier family originally lived in a forested subdivision, leaving for this oceanview home when suburbia engulfed the surrounding forest. Their 1951 home was one of the original Neoteric houses, designed by none other than Fred Hollingsworth.


[1] Western Homes & Living. May 1964.