Ron Thom, Architect: The Life of a Creative Modernist
Date : September 16, 2022
VANCOUVER: The League congratulates Adele Weder, our founder and member of our board, on the launch of her newly released book, Ron Thom, Architect: The Life of a Creative Modernist. This new biography takes us beyond the illustrious career of the talented architect with a deep dive into his personal story, a "definitive biography of an iconic Canadian architect–and a social portrait of the mid-century design world he lived in." [1] Whether or not you are yet familiar with his work, it is a must read for design enthusiasts and one to add to your collection.
A prominent figure in Canadian architecture, and a pioneer of the West Coast Modern movement on the south coast of British Columbia, Ron Thom's "world included Jack Shadbolt, Arthur Erickson, the Massey family, Barbara and Murray Frum, and many other luminaries of 20th-century Canada." [1] He built a career amongst a cohort of architects, artists, and designers who forever changed the face of modernism on Canada's west coast and built a modern design culture inherently and intimately connected to its place.
Ron Thom is known for creating some of our most cherished buildings, including the B.C. Electric Building (known now as The Electra), and a collection of distinctive houses such as the Forest-Baker House, Carmichael House, Case House, and the Dawson-Purdie House (demolished in 2021), among many others. Thom's career, however, extended beyond the west coast to a national scope, creating such buildings as Massey College, Trent University, and the Shaw Festival Theatre. He remains an enduring inspiration.
Adele Weder is an architectural writer, editor, and correspondent for periodicals across North America and abroad. The author and co-author of several books on West Coast architecture, she was also the curator of the travelling exhibition "Ron Thom and the Allied Arts." Adele received her Master of Advanced Studies in Architecture from the University of British Columbia School of Architecture and Landscape Architecture, with a thesis on the design approach of B.C. Binning, Ron Thom's teacher and mentor.
Ron Thom, Architect: The Life of a Creative Modernist
By Adele Weder
Published by Greystone Books
Released September 13, 2022
Book Details
Vancouver Book Launch
On September 21st, UBC SALA and Inform Interiors will present the Vancouver launch with author Adele Weder. See the link below to register. Further launches will be held in cities across Canada. See your local event schedules for dates.
Ron Thom, Architect: Vancouver Book Launch
WED, September 21, 2022 – 5:00pm to 7:00pm
Inform Interiors, 50 Water Street, Vancouver, BC
Presented by UBC SALA & Inform Interiors
Register Here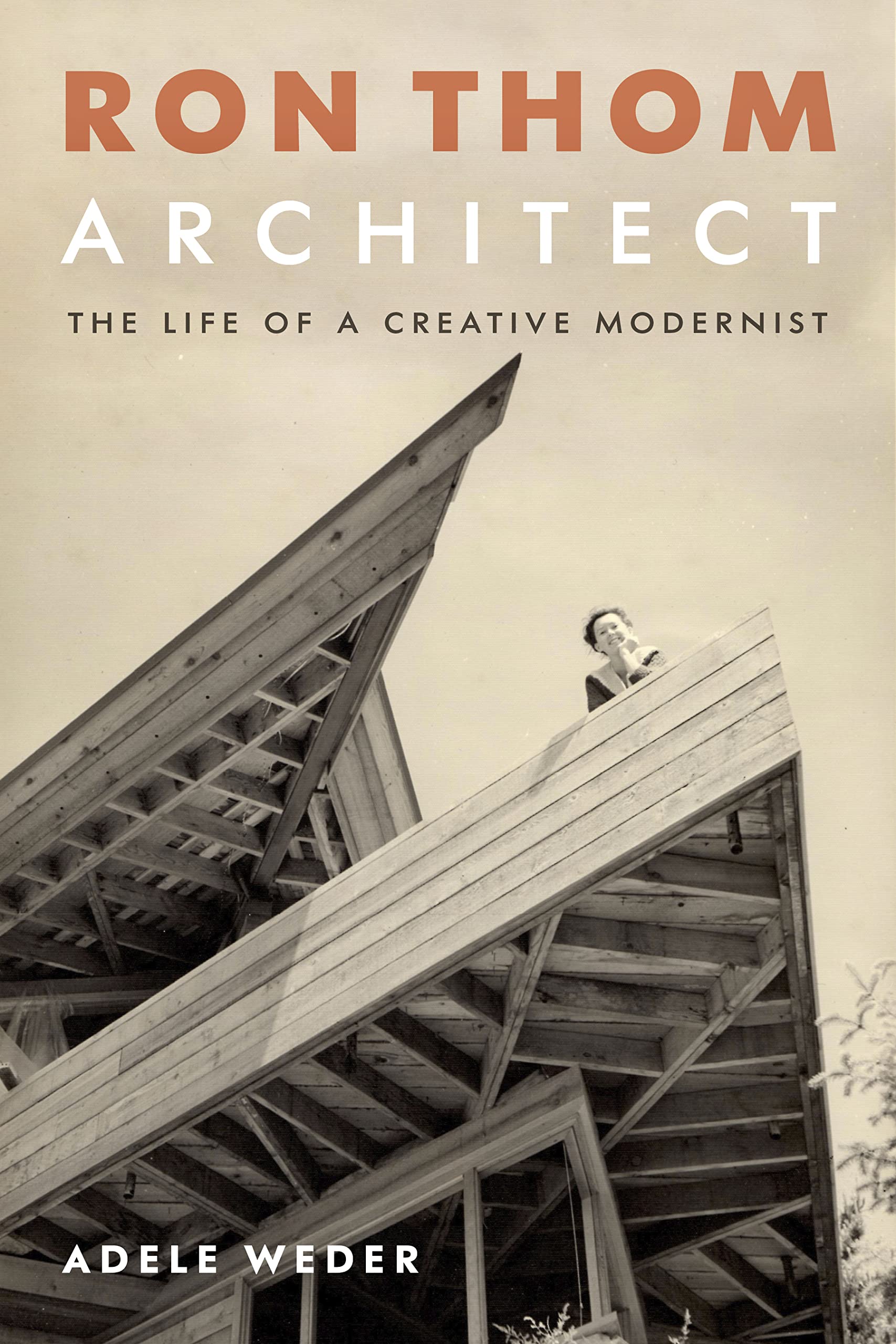 [1] Greystone Books.