Remembering Andrew Gruft, 1937-2021
Andrew Gruft was an architect, educator, mentor, advocate, collector, curator, author, and all-around prominent figure in the Vancouver and Canadian architectural and cultural scenes. We join those in our community and across the country who are remembering the formidable force, who passed away on September 29, 2021 at the age of 84.
Born in Poland, Andrew Gruft fled the country with his family in 1939, settling in South Africa where he was raised and would eventually study architecture at the University of Cape Town. After a period of practice in Rio de Janeiro, Gruft relocated to Vancouver, taking a position with Rhone & Iredale Architects, where he would create some of his most well-known architectural works. In 1968, he joined the University of British Columbia's School of Architecture and Landscape Architecture as a Professor, where, over three decades, he would become recognized as a dedicated, passionate educator, mentor, and fierce advocate until his retirement in 1997, and through his continued involvement afterwards.
A collector, curator, and exhibitor of photography, Andrew and his wife Claudia Beck, were also notable figures in the Canadian arts community, having established together the NOVA Gallery, in 1972, the West Coast's first commercial gallery and bookstore dedicated to photography. Integral contributors and supporters of the photographic arts, their collection and contributions are considered to be of great importance to Canadian contemporary culture.
The League offers our heartfelt condolences to Andrew's family, friends, and those whom had the great fortune of working with and being mentored by him.
Andrew Gruft
April 4, 1937 – September 29, 2021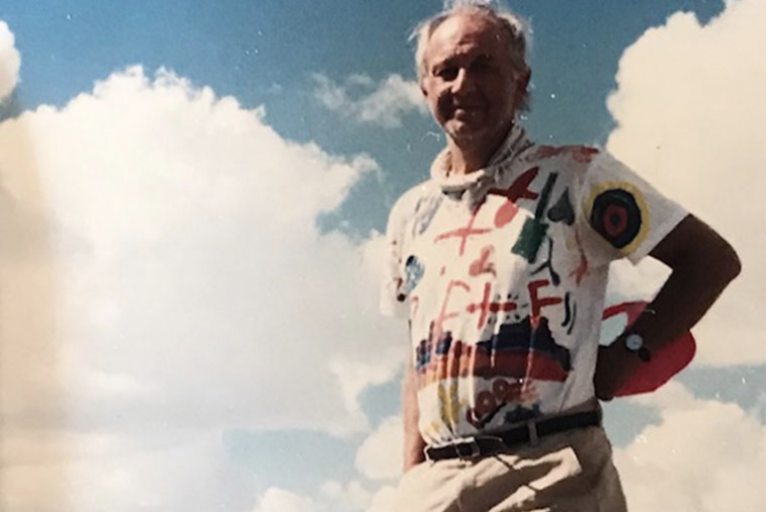 The Andrew Gruft Fund for Photography Exhibitions
The Polygon Gallery has established a fund in honour of Andrew Gruft. Donations can be made in his name in order to help continue his legacy.
Donate Here